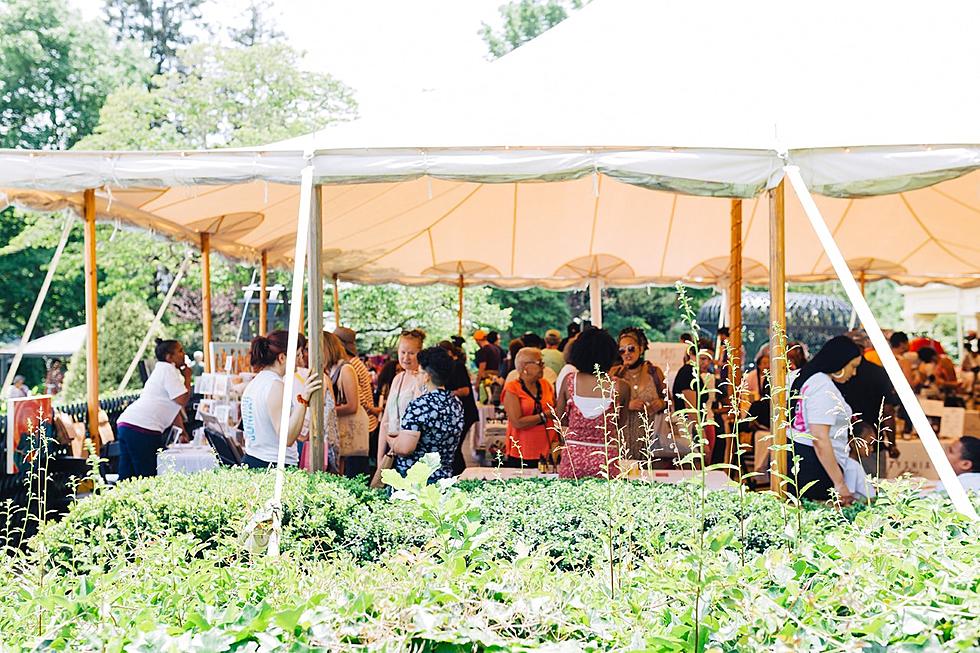 Black Vendors Market Returns in New Bedford [TOWNSQUARE SUNDAY]
Photo: SVBSIDE
Buy Black NB is back with another Pop Up Vendors Market on August 28, 2021, and the public is invited. The event will take place on Saturday, August 28, from 9 a.m. to 1 p.m. at the Rotch Jones Duff House and Gardens on County Street in New Bedford.
Buy Black NB founder Justina Perry held a similar event in June at the same location, and it was a big success. Perry said she's expanding the August event with more vendors, a play area for kids, and free entertainment.
August is also National Black Business Month, and businesswoman Tanya Alves joined Perry on Townsquare Sunday, discussing her experiences operating a business with her mother, Celia Brito, in Downtown New Bedford. Celia's Boutique has been in business for 18 years.
Buy Black NB, an online site, was founded by Justina Perry in 2020. The site is a listing of Black-owned businesses on the SouthCoast. Perry said more than 150 businesses are now listed on the site for online users to study.
She's hoping events like the Vendors Market will help popularize the site and increase the public's awareness of black-owned businesses.
Townsquare Sunday is a public affairs program heard every Sunday morning at 6 and 11 a.m. on 1420 WBSM. The program highlights individuals and non-profit organizations working to make the SouthCoast a better place to live and work.
If you would like to have your organization featured on Townsquare Sunday, please e-mail the host at jim.phillips@townsquaremedia.com.
LOOK: 50 essential civil rights speeches
Many of the speakers had a lifetime commitment to human rights, but one tried to silence an activist lobbying for voting rights, before later signing off on major civil rights legislation. Several fought for freedom for more than one oppressed group.
Keep reading to discover 50 essential civil rights speeches.
More From WBSM-AM/AM 1420