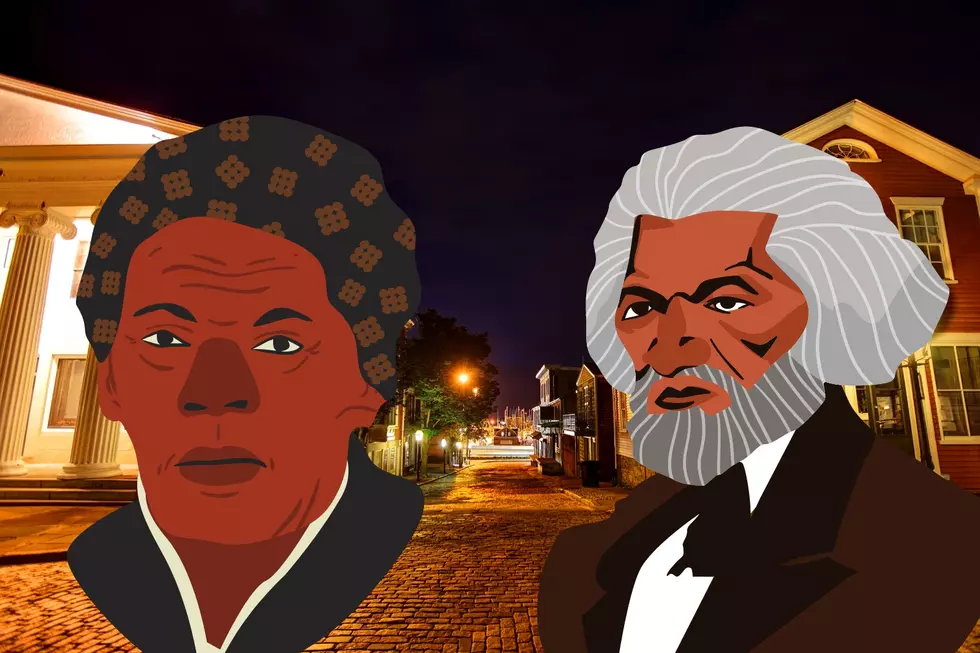 New Bedford to Observe Black History Month With a Series of Presentations
Getty Images via Canva; Canva
The New Bedford Whaling National Historical Park welcomes one and all to a month of happenings this February in recognition of Black History Month.
National Park Guide Rufai Shardow shared what is on the schedule for programming.
"(There will be) four presentations that will be of interest to local residents, and all free of charge," he said. "Beginning Saturday, February 4 at 1 p.m. at the Corson Theater of the visitor center (will be) the feature length, extraordinary film Harriet: An American Legend."
A bygone resident of New Bedford, the film tells the amazing tale of Tubman's escape from slavery and transformation into one of America's greatest heroes.
Thursday, February 9 at 6 p.m. will be "New Bedford's Underground Railroad: New Bedford's Most Powerful Protest." You must register for this online.
"I will share the stories of six of New Bedford's agitators, from our anti-slavery history," Shardow said.
"The Life and Times of Frederick Douglass in New Bedford: A Conversation Between Abby Almy," will present one of New Bedford's 1850s Ladies, and neighbor of Frederick Douglass. Registration is also required for this online presentation, which will be held Saturday, February 18 at 2 p.m.
The celebration concludes on Saturday, February 25 at 2 p.m. at the Corson Theater for "Black Entrepreneurship Then and Now," paying homage to Paul Cuffe, Mary "Polly" Johnson and Lewis Temple.
"New Bedford was well known all over for being a place of hope," Shardow said. "That's why in the South, they called our city 'a den of thieves,' for stealing their slaves."
The national park is more than just whaling.
"We are researching the most interesting untold, local stories," Shardow said. "New Bedford's history is America's history. Many important and historical figures lived right here in our community."
LOOK: 28 Modern Black History Makers & Moments
LOOK: 50 essential civil rights speeches
Many of the speakers had a lifetime commitment to human rights, but one tried to silence an activist lobbying for voting rights, before later signing off on major civil rights legislation. Several fought for freedom for more than one oppressed group.
Keep reading to discover 50 essential civil rights speeches.
More From WBSM-AM/AM 1420