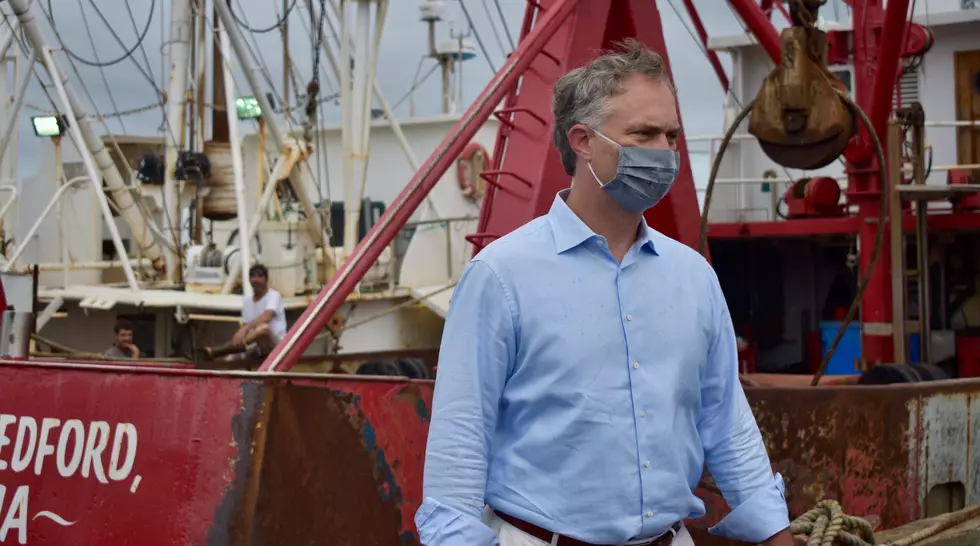 Mitchell Squeamish About Eating at the Bar [OPINION]
Mary Serreze/Townsquare Media
Massachusetts Governor Charlie Baker will allow restaurants to serve food at the bar beginning Monday, provided they practice proper social distancing. Baker will also allow restaurants to increase the number of patrons allowed to sit at a table from six to 10.
Hey, we're making progress here.
Coronavirus regulations imposed during the spring have hit the restaurant industry hard. First, restaurants were forced to close for everything but take-out and curbside service. Then they were allowed to serve outdoors. It was a warm and dry summer season, perfect for outdoor dining. At last, the doors flung open and restaurants were allowed to serve a limited number of people indoors.
But now the weather is changing. The cooler fall and looming winter weather raise new concerns about the survivability of our restaurants. Once outdoor patios close, restaurants will suffer a sharply reduced capacity once more.
Massachusetts residents have become accustomed to the drill. We practice proper hygiene. We wear our face masks. We keep our distance. We can responsibly handle an expansion of indoor service.
But New Bedford Mayor Jon Mitchell is not so sure. Mitchell told me during his appearance on WBSM Wednesday that he will likely advise against allowing local restaurants to seat customers at the bar. Mitchell thinks 10 is too many to a table. The mayor is concerned about developing virus clusters that could set us back in the battle against the germs.
You may disagree, and I welcome your thoughts on this, but I think Mayor Mitchell should allow the local business community the flexibility to work within the governor's new guidelines. To date, I have heard of very few COVID issues involving restaurants.
After being closed for months, our restaurants face ruination when the cool weather makes outdoor dining too uncomfortable if there is no additional seating inside. Support our local businesses by supporting expanded service capacity.
Barry Richard is the host of The Barry Richard Show on 1420 WBSM New Bedford. He can be heard weekdays from noon to 3 p.m. Contact him at barry@wbsm.com and follow him on Twitter @BarryJRichard58. The opinions expressed in this commentary are solely those of the author.
Enter your number to get our free mobile app
More From WBSM-AM/AM 1420