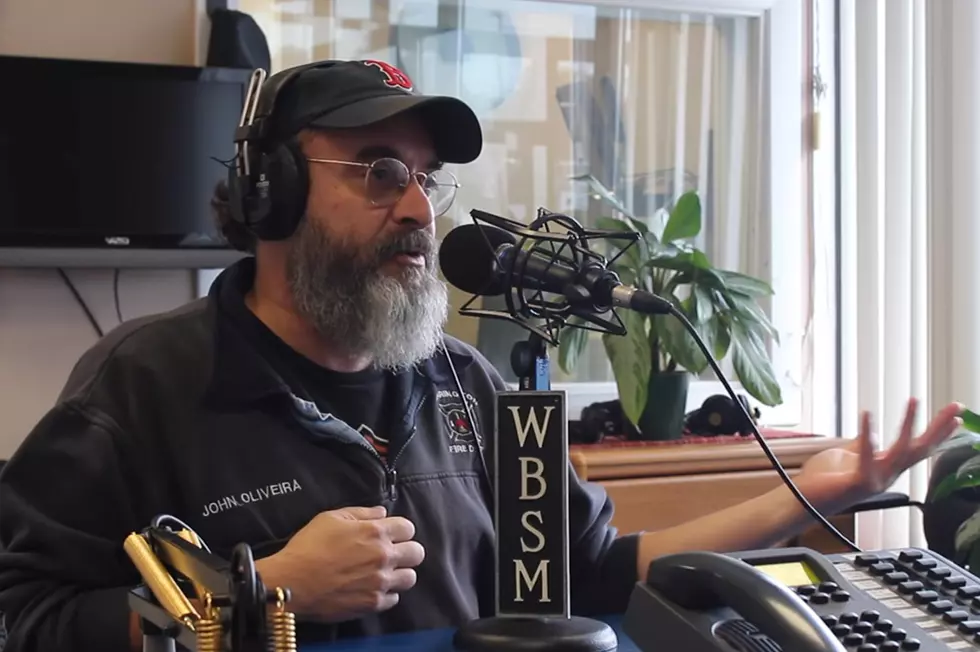 Mitchell: School Committee Must 'Move On' from Oliveira-Durkin Feud
1420 WBSM/Youtube
Incoming New Bedford School Committee member John Oliveira was present at Monday night's School Committee meeting, despite currently being the subject of a No Trespassing order issued by Superintendent Dr. Pia Durkin.
The order was a result of two heated visits by Oliveira to Durkin's office on back-to-back days last month. As a result, Oliveira is not allowed on any school property unless summoned by a school official.
Mayor Jon Mitchell said Wednesday he invited Oliveira to the meeting in his role as Chairman Ex Officio of the School Committee.
"That is an adminstrative order that applies to him, not a court order," Mayor Jon Mitchell pointed out in his weekly appearance on WBSM. "There are good reasons why the School Department might issue, using its administrative authority, a No Trespass order against people who may pose some kind of threat to folks in the building. This particular case is a little bit different."
Mitchell said he is "not going to get into whose version of events is the one that should control" whether or not Oliveira continues to be barred from school property, but did call it an "unusual case" with Oliveira just weeks away from becoming a school official himself.
"We have to revisit that, because he needs to get down to work. That's why I invited him (to the meeting)," Mitchell said. "The same goes for (member-elect) Colleen Dawicki. Both of them were elected, both of them need to get up to speed as quickly as they can on School Committee matters, which is why they need to be sitting in on the School Committee meetings even before they get sworn in."
When host Barry Richard mentioned a need for Oliveira to publicly apologize to Dr. Durkin for his allegedly irate behavior at her office, the mayor said he didn't think it was necessary.
"Honestly, I think we should just move on from it," he said. "If he wants to do that, that's up to him. I'm not going to insist on it."
Mitchell said the School Committee has to be ready to focus on the tasks at hand come January.
"We have to focus on the business of hiring a new superintendent, focus on running the school system the right way," he said. "We've made progress, but there is still a lot of work to be done. That needs to be everybody's focus."
More From WBSM-AM/AM 1420