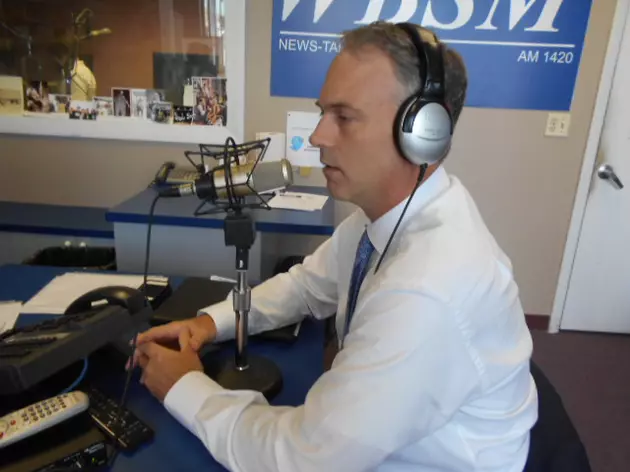 Mitchell Applauds Montigny's Efforts Regarding State Pier
Mayor Jon Mitchell on WBSM / Jim Phillips / TSM
Mayor Jon Mitchell is applauding an effort by State Sen. Mark Montigny to turn control of State Pier from the Department of Conservation and Recreation over to the Massachusetts Development Finance Agency so new uses for the pier can be explored.
Speaking on his weekly radio show, Mayor Mitchell said that a stake holder group has proposed a plan for the pier that would bring in more retail and restaurant business while leaving most of the pier as is.
"The 8-acre pier remained almost entirely the same with cargo operations and ferry operations remaining in place with one acre in the front, the northwest corner, that would be used for retail," said Mitchell.
Mayor Mitchell says this would allow the pier to continue to have robust industrial activity, particularly focused on the fishing industry, while expanding opportunities for tourism and recreational use.
"We can have a very successful industrial port, and even more successful than we already have with careful planning, but that doesn't mean that we should crowd out every opportunity to have other uses," said Mitchell.
Mayor Mitchell also criticized the Department of Conservation and Recreation, who currently owns the pier, calling their management of it "an abject failure."
More From WBSM-AM/AM 1420