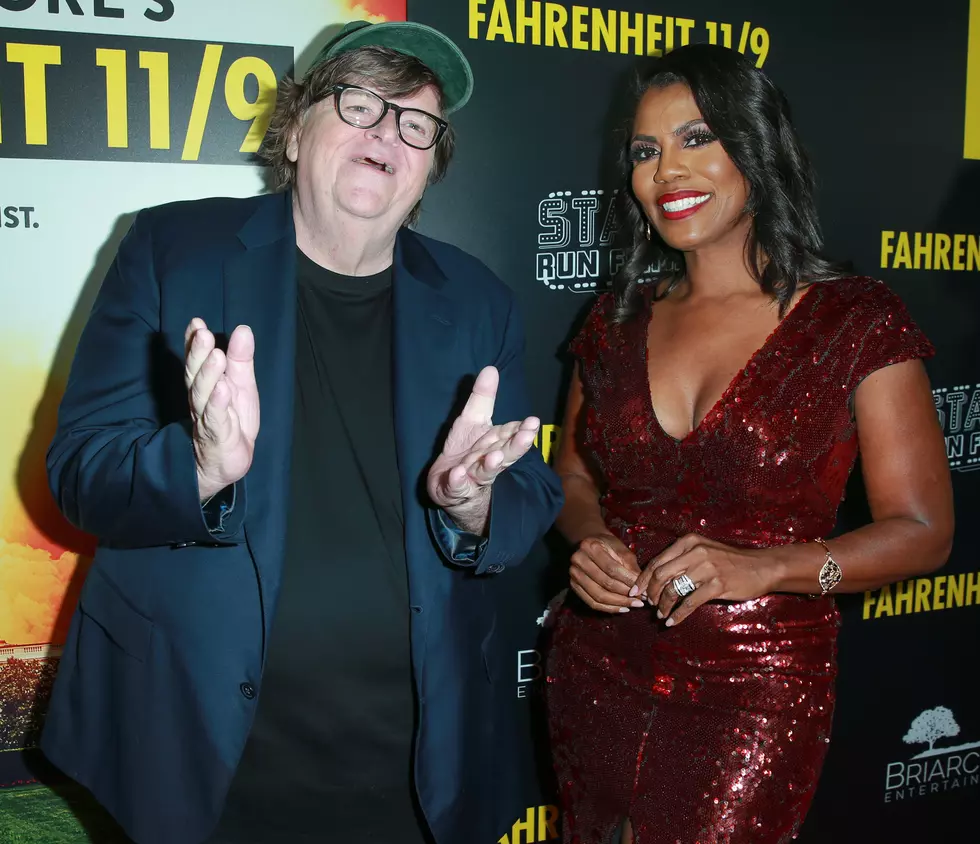 Michael Moore's Bomb and the Midterms [OPINION]
Getty Images
The media is always asking how one thing or another might impact the upcoming midterm elections, so how will Michael's Moore's box office bomb impact them?
Michael Moore, the left-wing filmmaker who threatened to leave the country if Donald Trump was elected president, is now apparently threatening to move to Canada. But it seems no one really cares about what Michael Moore has to say about stuff these days, judging by how poorly his latest film did at the box office over the weekend.
The anti-Trump Fahrenheit 11/9 opened in 1,719 theaters over the weekend, but took in a paltry $3.1 million. In other words, more people watched grass grow than watched this piece of waste. Ah, but for the glory days when Moore made a respectable $23.9 million on opening weekend for his anti-George W. Bush film Fahrenheit 9/11 back in 2004. And that was on only a fraction of the screens Fahrenheit 11/9 opened on.
So at a time when the media is predicting a "blue wave" in November, one might expect that Moore's little movie would have drawn massive crowds. You know, like a Trump rally draws. Not to be.
Could it mean that Americans are more excited about Trump's message than that of the left wing?
Perhaps the public has had enough of the gloom-and-doom, tax-and-spend left, and is actually enjoying its new found prosperity? Maybe socialism isn't selling as well in Peoria as the Democrats had hoped. Could it mean open borders, higher taxes, and more business regulations are not what the people want after all?
I suppose we are about to find out soon enough, but don't be surprised if the American voter decides to resist the resistance this fall. Predicting these things used to be a lot easier. That is, until the folks woke up and realized that everything they fought for and believed in was headed down the drain.
My thought right now is that Moore's film will have little impact on the midterms, because no one saw it, and because people seem to have decided that Moore's values do not represent their own. Perhaps the voters have had more of an impact on Moore than he has had on them.
Barry Richard is the host of The Barry Richard Show on 1420 WBSM New Bedford. He can be heard weekdays from noon to 3 p.m. Contact him at barry@wbsm.com and follow him on Twitter @BarryJRichard58. The opinions expressed in this commentary are solely those of the author. 
More From WBSM-AM/AM 1420