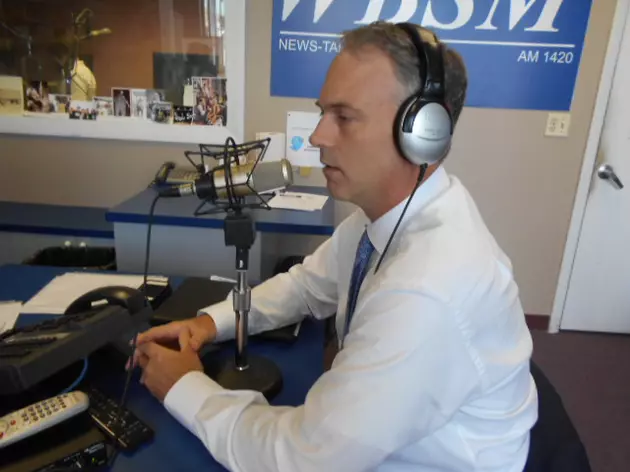 Mayor Mitchell Opposes Giving Seized Homes To The Homeless
Mayor Jon Mitchell on WBSM / Jim Phillips / TSM
The New Bedford City Council discussed a proposed ordinance during their meeting Tuesday night that would convert homes that have either been foreclosed on or taken through tax title by the city and provide them to the homeless.
Speaking on his weekly radio program Mayor Jon Mitchell called the idea expensive and unnecessary saying there is still a great amount of space available in local homeless shelters.
"We have empty beds at our shelter on Division St.," said Mitchell "the shelter Catholic Social Services, through the help of the city and many non-profits and many generous individuals built is a first class facility and we have empty beds there."
Mayor Mitchell also expressed concern that this approach could attract more homeless people to New Bedford, instead of providing services that help people get out of homelessness like the shelters operating in the city currently do.
"They're not just giving them a cot and telling them 'go lay down in a corner,'" said Mitchell "there are people there that have connections to our job training network, they have connections to mental health and physical health services and a number of other things."
Mayor Mitchell also said there is no evidence that programs such as this do anything to help reduce homelessness.
More From WBSM-AM/AM 1420