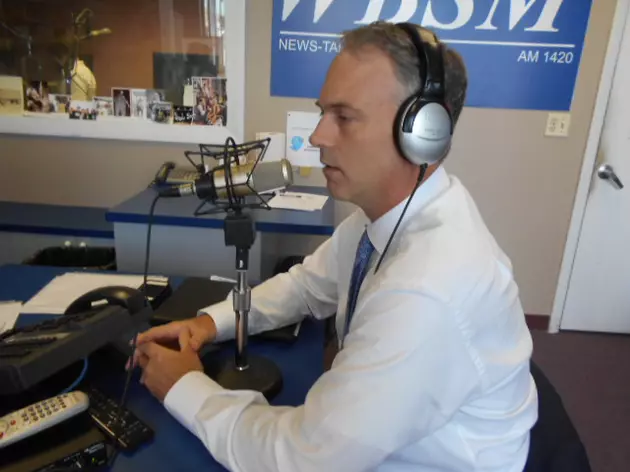 Mayor Mitchell Discusses Current Drought Situation
Mayor Jon Mitchell on WBSM / Jim Phillips / TSM
The Southcoast recently experienced a few days of rain following a lengthy abscence which triggered a drought warning from state officials.
While speaking on his weekly radio show New Bedford Mayor Jon Mitchell said that, even though the rains were helpful, water levels in the city's reservoirs are still lower than they should be.
"So it went up a few inches, I think it was three or four inches, so that's good, I think it's below where we need it to be by about almost two feet, which is alot," said Mitchell "it's not at a critical juncture it's not as though we have to implement extreme measures to conserve water."
Mitchell says that for the time voluntary measures taken by residents to reduce water usage have been sufficient so far and he's hopeful that increased rainfall in the upcoming months will replenish water supplies.
More From WBSM-AM/AM 1420