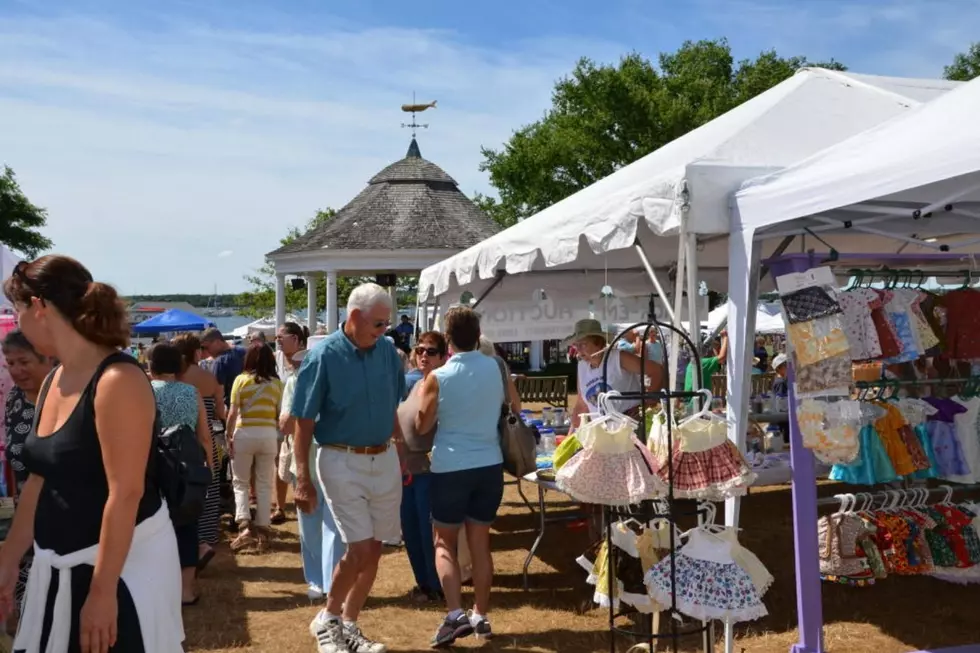 Mattapoisett Harbor Days Get Green Light
Mattapoisett Lions Club via Facebook
We just don't get sick of letting you know about all of the things you can do this summer that none of us could do last summer.
Add a Mattapoisett fan favorite to the list.
You'd better find your parking space on Water Street now, because Harbor Days will be happening this summer. Get ready for the return of all of arts, crafts, vendors, performances, and, of course, food.
Harbor Days is the quintessential townie event if you live in Mattapoisett. It's held in one of the most cherished spots in town, overlooking the beautiful Mattapoisett Harbor at Shipyard Park.
The Mattapoisett Lions Club made the announcement this afternoon, specifically thanking the town's Board of Selectmen and the Town Nurse, and others at the Mattapoisett Town Hall.
"It takes a village," the Lions Club said in a statement, referencing both teamwork and Mattapoisett Village.
The Lions Club asked for the public's patience and support as they work to pull together one of the biggest annual events in Mattapoisett with only seven weeks until "go time."
A link to last year's canceled Mattapoisett Harbor Days Triathlon was included in the announcement; however, there was no confirmation about whether or not the race would be included in this year's festivities. Normally, the triathlon kicks off a week's worth of scheduled events including Strawberries in the Park (strawberry shortcakes), a fish fry, a lobster fest, and a weekend pancake breakfast.
According to the Mattapoisett Lions Club, it took months of discussions, meetings, phone calls and planning to lead up to today's announcement.
Then & Now: The Cast of 'Shrek'
See what the core voice cast of 2001's Shrek looked like when the film first premiered, and find out what they're up to today, below!
More From WBSM-AM/AM 1420