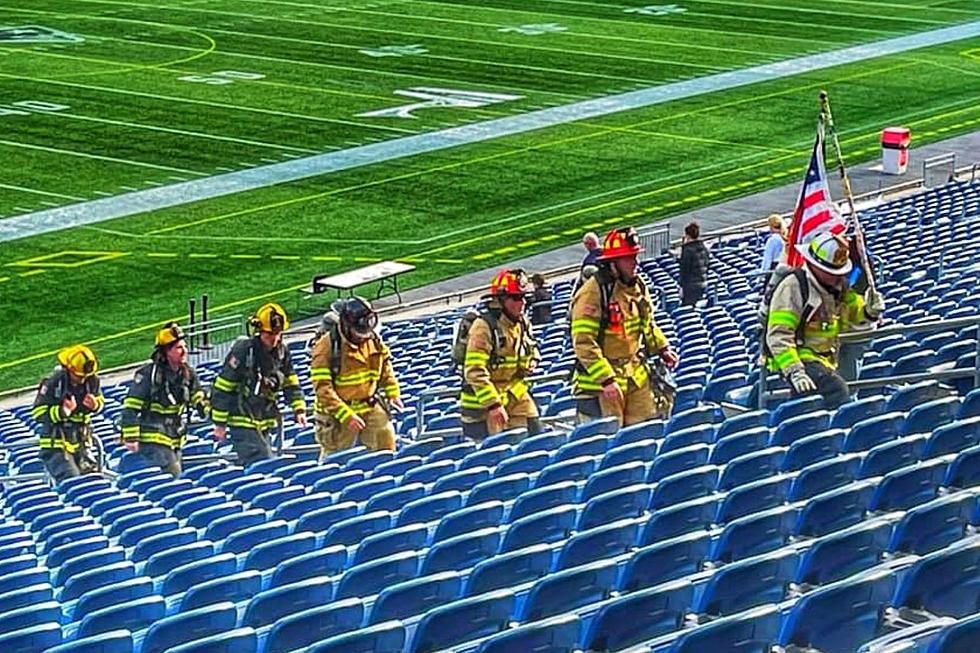 Mattapoisett Fire Department Climbs 5,000 Stairs at Gillette for Veterans
Courtesy of Mattapoisett Fire Department
The Mattapoisett Fire Department had a strong presence on Sunday at the Stairs4Troops event at Gillette Stadium, climbing over 5,000 steps in honor of veterans across the country. Fire Captain Justin Dubois and his crew never back down from a challenge and are already seeking out a bigger one, all in the name of supporting the community.
Before COVID-19, the Mattapoisett Fire Department participated in many different stair climbs in New England and are proud to host one of their own at Old Rochester Regional High School in honor of the fallen firefighters that died at the World Trade Center on 9/11.
"We climb the steps of Old Rochester and we print out all 343 FDNY guys that died on 9/11 and carry a list of the fallen firefighters," Captain Dubois said.
On Sunday, Dubois and a few members from the department took on their biggest challenge to date by participating in Stairs4Troops (S4RT), an organization that runs stair climbing events in stadiums to support veteran causes. All net proceeds from their stair climbing events go to a Taunton-based organization called Homes for Our Troops, which has built 316 homes in 42 states for severely injured veterans from post 9/11 wars and conflicts.
Thanks to the past six events at Gilette, S4RT has been able to donate over $200,000 to Homes for Our Troops.
"It's a humbling experience," Dubois said. "The next couple of days you're sore, but it's very rewarding and it's good to get the guys doing this together."
After a grueling 5,184 steps, the firefighters got a chance to go onto the field, but Dubois admitted he was far too tired to attempt any field-goal kicking.
The Mattapoisett FD looks forward to participating in S4RT next year and are already plotting their next milestone climb to continue to show support to fallen firefighters and deserving veterans.
Rucking 22 Miles From New Bedford to Westport for Veteran Suicide Awareness
A group of veterans, friends and supporters walked 22 miles from New Bedford to Westport and back again on Veterans Day to increase awareness of veteran suicide.
More From WBSM-AM/AM 1420