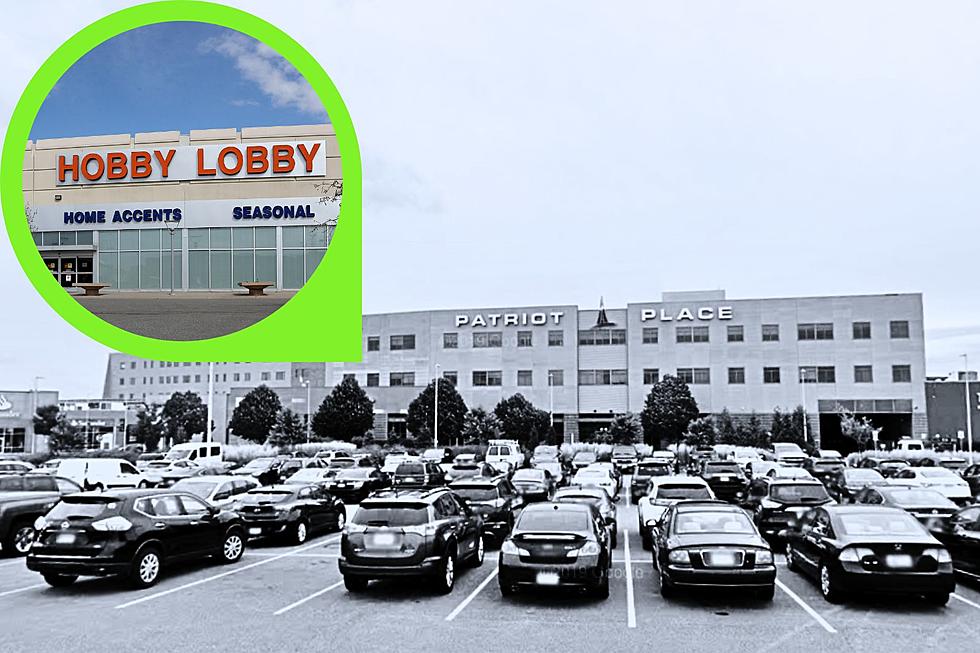 Patriot Place Hobby Lobby Coming Soon
Getty Images/Google Maps
How did we miss this?
In February, Patriot Place announced it's adding a Hobby Lobby. Fast-forward seven months and I'm just hearing about it. Announcements like this usually send crafty folk over the edge with excitement, yet it's been somewhat quiet.
If this also is your first time hearing the news, Hobby Lobby is expected in 2024.
The giant craft store will go to the left of Bed Bath & Beyond at the south end of Patriot Place. This is the sprawling shopping plaza's first craft store, and it will be nestled among plenty of entertainment, dining, drinking, spa and salon options.
If the goal is to make a one-stop destination for all your needs, Patriot Place nailed it.
In case you're unaware of what Hobby Lobby brings to the table, it's an arts and crafts megastore that also provides picture frames, material for jewelry making, fabrics, wedding supplies, cards, home decor, holiday decorations and much more. The chain opened in 1972 and now has over 900 storefronts nationwide.
There's a location at 165 Highland Ave. in Seekonk.
Hobby Lobby is closed on Sunday due to the company's core religious values, similar to Chic-fil-A). An opening date has not been announced.
20 Celebrities Who Love the New England Patriots As Much As You
Patriots Nation is strong with or without Tom Brady and these celebrities count themselves among the those who love New England's football team.
SouthCoast's Most Popular Farm Stands
Love fresh veggies? Here are some of the SouthCoast's most beloved farm stands.
More From WBSM-AM/AM 1420