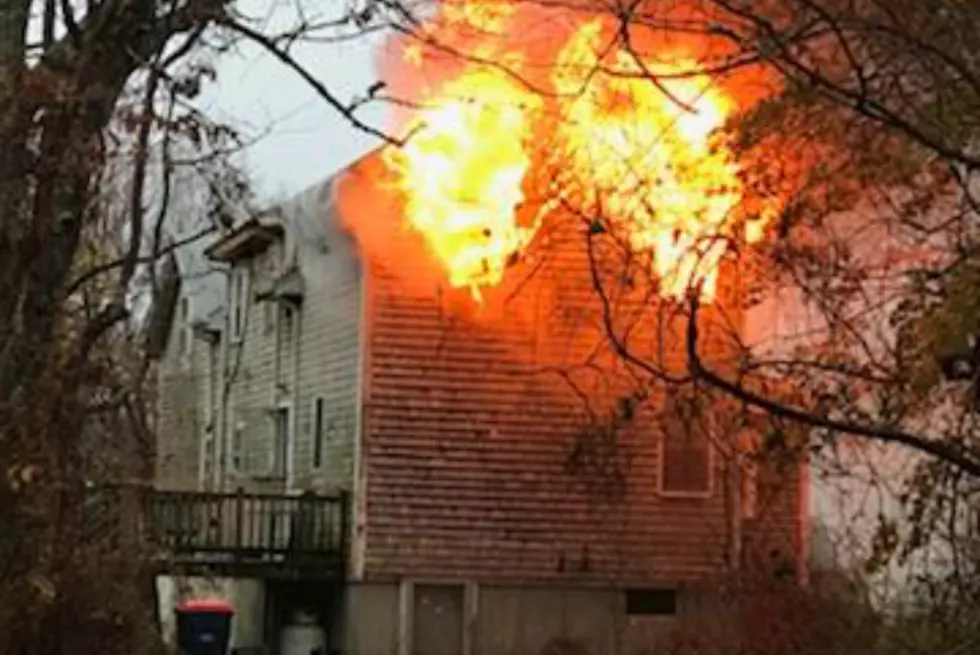 Mattapoisett Fire Causes $300K in Damages
Courtesy Fairhaven Fire Dept.
MATTAPOISETT — Fire crews from four different towns battled a blaze on Meadowbrook Lane Tuesday morning.
The 911 call came in at approximately 6:47 a.m. of a structure fire at 28 Meadowbrook Lane. Once crews arrived, heavy fire was already showing from the residence.
"When I arrived on scene, the whole second floor was pretty much consumed with fire," Mattapoisett Fire Chief Andrew Murray told WBSM News. "It was coming out of three sides of the structure."
Chief Murray said that Brandt Island Road area is always a challenge, due to no fire hydrants in the area.
"The closest hydrant is over two miles away, so as soon as I heard there was a confirmed fire, and having knowledge of there being a lack of water down there, I immediately struck a second alarm while I was responding," Chief Murray said.
Mutual aid came from Fairhaven, Rochester and Marion, and Chief Murray said they shuttled water from that hydrant that was over two miles away. Acushnet Fire was called in to cover the station and the remainder of the town during the fire.
Chief Murray said it took the four engine companies and 30 firefighters about thirty minutes to get the fire knocked down. They then spent the next several hours chasing hot spots.
"There's a lot of void spaces in the structure," he said. "There was addition after addition over the years, and so there was a lot of void spaces throughout the structure that we had to open up. The fire kind of ran all over us through the structure."
The residence was not abandoned, although nobody was home at the time of the fire.
"The house is occupied, however, they were not sleeping there that night," Chief Murray said. "They actually own a house a few doors down, and they were staying at the other house."
Damages are estimated to be in excess of $300,000. No injuries were reported to either civilians or fire staff.
The cause of the fire remains under investigation, although Chief Murray said investigators have determined the area from which the fire originated. He said it was the second structure fire the Mattapoisett Fire Department has battled in five days, "and they were pretty good-sized ones, too," he said.
With the cooler weather coming in lately and people turning on the heat or lighting a fire in the fireplace for the first time this season, Chief Murray said residents need to be extra vigilant.
"My advice to people is to check your heating systems, have your chimneys inspected and don't run extension cords outside that are meant for inside," he said. "Just be safe, and be aware of your surroundings and all the hazards."
Photo Gallery courtesy of Fairhaven Fire via the Mattapoisett Fire Facebook page. All photos by Ed Pepin.
More From WBSM-AM/AM 1420