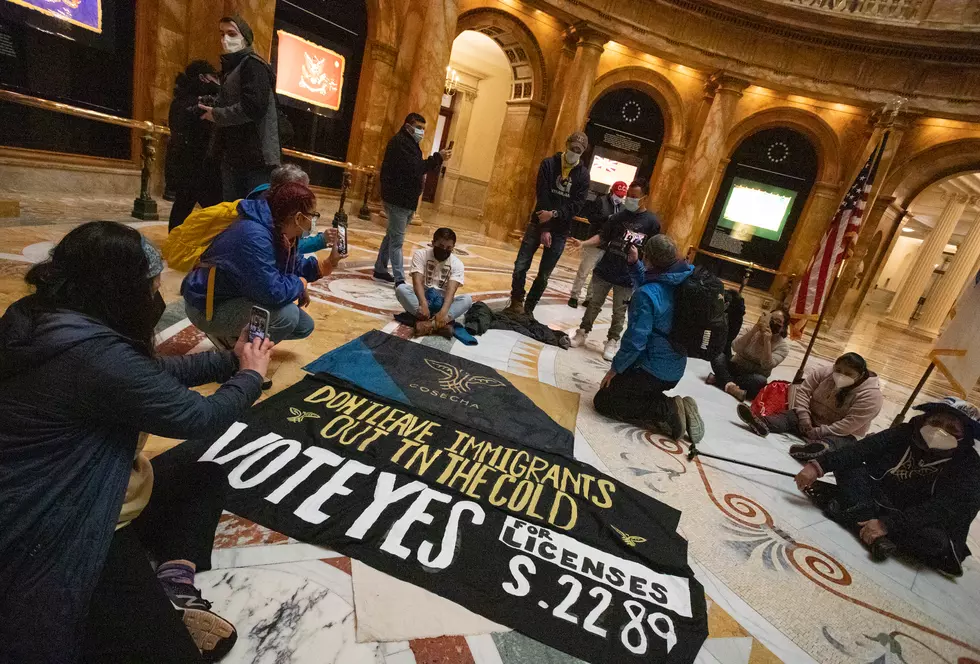 A Privilege Card or a License for Massachusetts Undocumented Residents
State House News Service Photo
The debate is intensifying over whether to give illegal immigrants in Massachusetts an opportunity to apply for a standard driver's license. The Massachusetts Senate plans to take up legislation on Thursday that would do that. A driver's license bill was approved by the Massachusetts House in February.
Sixteen states currently issue a driver's license to "undocumented" residents. Massachusetts would become the 17th state to do so.
Supporters of the legislation argue that by allowing the undocumented to receive a driver's license, they would be able to travel safely to work and school. They say receipt of the driver's license would require the applicant to complete driver training and obtain insurance, thus making the roads safer for the rest of us.
Currently, many undocumented individuals drive without insurance and proper training.
Under the House version of the legislation, the undocumented would have to show proof of identification such as a passport in order to obtain a standard Massachusetts Driver's license. They would not be allowed to apply for the more secure REAL ID license, which will be required for many Massachusetts residents next year.
Governor Charlie Baker is concerned that by obtaining a standard driver's license, some undocumented residents could register to vote illegally in statewide and local elections.
To address that concern, the State House News Service reports Senate Minority Leader Bruce Tarr has introduced an amendment to the Senate bill that would offer the undocumented a driver's privilege card rather than a standard driver's license.
The privilege card, appearing different than a driver's license, would alert local election officials that someone might be attempting to register to vote illegally.
Tarr could debate his amendment on Thursday as part of the larger discussion about allowing the undocumented to drive legally in Massachusetts.
What are your thoughts on allowing the undocumented to drive in Massachusetts? Would you prefer the state to issue a standard driver's license or a driver's privilege card as proposed by Tarr?
Little Known Historical Facts About SouthCoast Towns
There is a lot of history on the SouthCoast. From forts that saw action during the American Revolution to a whaling city that was once the richest in the world, people have read about SouthCoast cities and towns in their history books for decades. But what about the fascinating facts that didn't make the history books? There are quite a few of those, too. Keep scrolling to find out some interesting intel on your hometown.
Newton Church Turned Condos Boasts Beautiful Penthouse
Usually when a former church gets renovated into a home, it is just one person's living space. But the former Newton Methodist Episcopal Church on Centre St took the transformation to a whole new level.
This Neo-Gothic structure has been renovated into five luxury condos and the penthouse is currently on the market.
See the incredible views from inside and on top of this one time church.
More From WBSM-AM/AM 1420