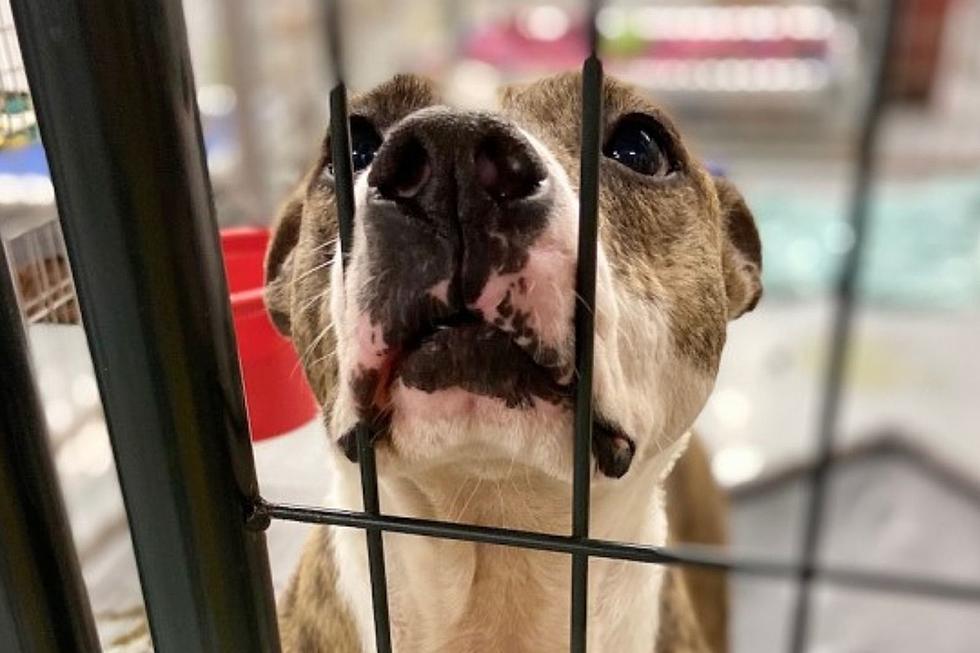 Ten Pit Bulls Seeking Adoption in Massachusetts Following Animal Cruelty Case
Photo contributed by MSPCA-Angell / NEAS
Members of the MPSCA and Northeast Animal Shelter in Salem have rescued ten dogs from a 'humane' society in Arkansas. The so-called 'humane' society was shut down after a police raid that uncovered dead animals, emaciated dogs, rat colonies, and mountains of trash on the premises.
According to Northeast Animal Shelter, these ten pit bulls range from three to six years old and were among a total of 240 dogs found living in filthy conditions.
"After being evacuated from the Humane Society of the Delta, they were transported to a shelter in Tennessee, where members of our staff then relocated them up to Massachusetts," Northeast Animal Shelter said. "Amazingly enough, the dogs in our care are friendly despite all the trauma they've endured, and will be placed in loving adoptive homes after completing a mandatory 48-hour quarantine and undergoing medical and behavior evaluations."
Northeast Animal Shelter and MSPCA request support from the community to make sure the animals receive the urgent care that they need and rightfully deserve after the horrible conditions and treatment they've suffered their entire lives. An emergency gift will be greatly appreciated.
"Help ensure we have the food and supplies needed to care for these unexpected arrivals, in addition to any medical treatment they may need, by making a gift today," Northeast Animal Shelter requests. "Let's show these abused and neglected dogs, who may have never known love, that humans can be trusted."
Please click HERE if you are interested in adopting any of these animals.
The SouthCoast Guide to Heated Outdoor Dining 2021
We compiled a list of all of the restaurants on the SouthCoast that offer heated outdoor dining. That's right. We did all the legwork for you. Now all you have to do is pick one and call to make that reservation so you can dine al fresco tonight.
More From WBSM-AM/AM 1420