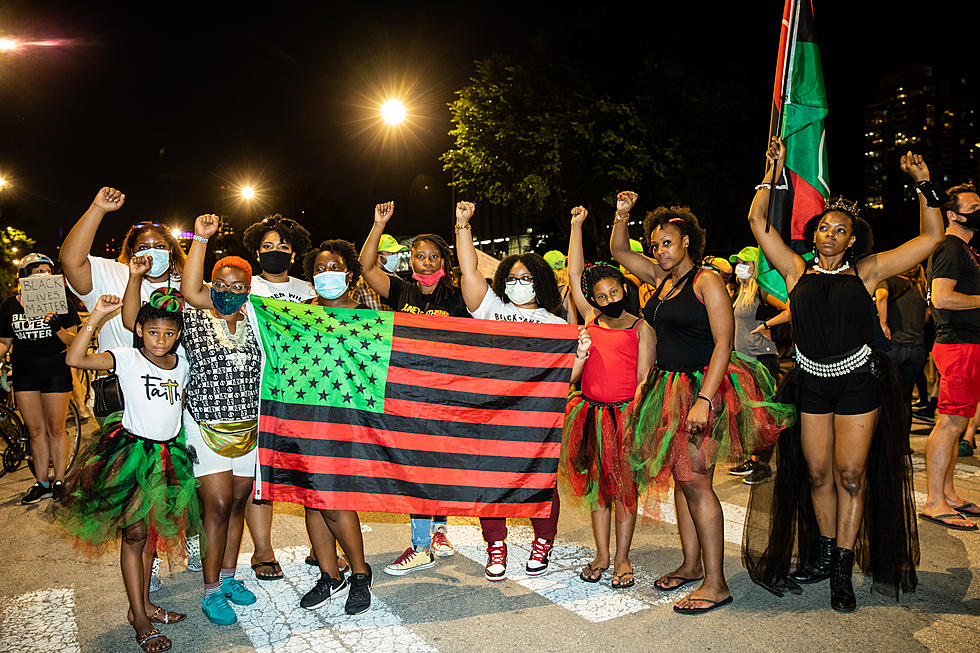 Juneteenth Is an Official State Holiday in Massachusetts [PHIL-OSOPHY]
Getty Images
The word "Juneteenth" was born by mixing June and nineteenth. If this is new to you, check out its history as one of the oldest celebrations commemorating the end of slavery in the United States, dating back to June 19, 1865, when Union Maj. Gen. Gordon Granger rode into Galveston, Texas and told slaves about their emancipation from slavery.
Deval Patrick, the Commonwealth's first Black governor, didn't make Juneteenth a legal state holiday, although he did sign a proclamation in 2007 that honored the day. Last year, Gov. Charlie Baker signed into law that June 19 would become the newest annual state holiday. Efforts around the state are preparing for the inauguration of the state's first celebration; however, Juneteenth has long been celebrated by Black communities, both locally and nationwide.
I love and respect every part about Juneteenth. However, I'm very bothered that as far as Massachusetts law is concerned, municipal employers are in no way obligated to provide employees with holiday pay or leave, but retail employers are bound to pay employees a premium rate of 1.2 times their regular rate this year, and 1.1 times their regular rate in 2022.
So the Commonwealth, flush with money, is exempt from paying overtime to its employees, but the struggling mom-and-pop businesses are forced to pay their staff premium rate? Where's the justice here?
Phil Paleologos is the host of The Phil Paleologos Show on 1420 WBSM New Bedford. He can be heard weekdays from 6 a.m. to 10 a.m. Contact him at phil@wbsm.com and follow him on Twitter @PhilPaleologos. The opinions expressed in this commentary are solely those of the author.
LOOK: Here are the biggest HBCUs in America
More than 100 historically Black colleges and universities are designated by the U.S. Department of Education,
meeting the definition
of a school "established prior to 1964, whose principal mission was, and is, the education of black Americans."
StudySoup
compiled the 20 largest historically Black colleges and universities in the nation, based on 2021 data from the U.S. Department of Education's
National Center for Education Statistics
. Each HBCU on this list is a four-year institution, and the schools are ranked by the total student enrollment.
More From WBSM-AM/AM 1420