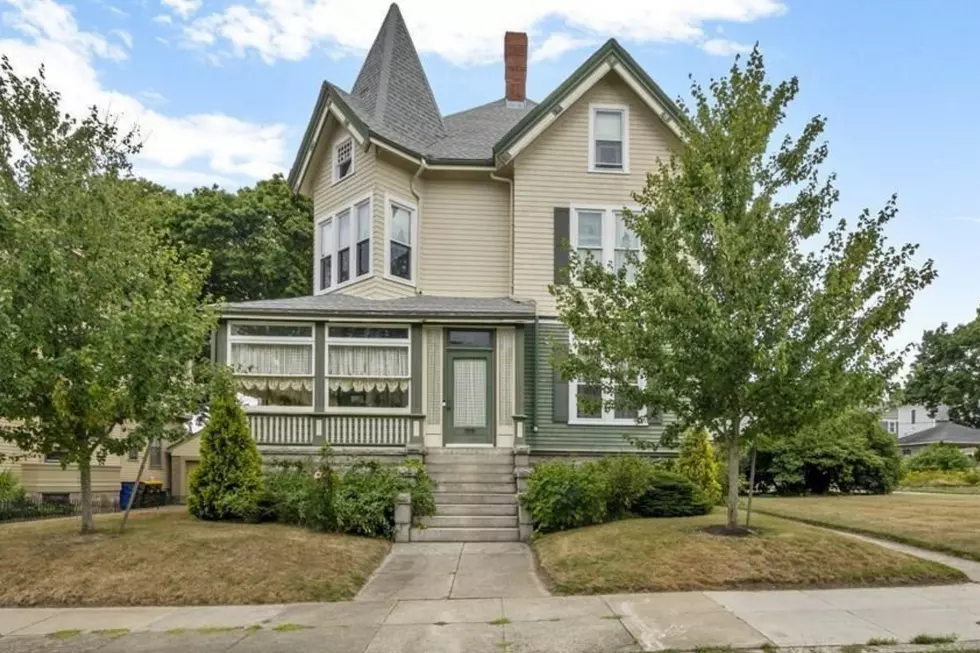 Lizzie Borden's Haunted Maplecroft For Sale Again in Fall River
Suzanne St. John, Century 21 The Seyboth Team via Realtor.com
Enter your number to get our free mobile app
FALL RIVER — Lizzie Borden's beloved Maplecroft is back on the market, impeccably restored and ready for someone to love it as much as Lizzie herself so famously did.
The home is listed at $890,000 and comes fully furnished. If you've ever wanted to own a house that allows you to step back in time into the Victorian or Edwardian Era each time you come home, then this is the place for you.
Oh, and it would also help if you don't mind living in a haunted home.
This is not the house where Andrew and Abby Borden were murdered on August 4, 1892; that home is on Second Street, a few miles away, and is now the Lizzie Borden Bed & Breakfast. In fact, it was the same ownership of that location that purchased Maplecroft back in February of 2018.
Donald Woods purchased the French Street home through Maplecroft LLC with the intent to open it as a bed and breakfast similar to the Second Street location, but ran into a series of slowdowns, from a string of bad storms soon after closing to a global pandemic. Now, he is choosing to put it up for sale so that someone else will have a chance to be the next steward of this historic property located at 306 French Street in the city's Highlands district.
"Donald is at the stage in his life where he has earned the right to relax a bit," said realtor Suzanne St. John.
St. John said Maplecroft LLC had hoped to open it as a bed and breakfast and for tours, but since it wasn't previously used as such there are building codes and requirements that need to be met in order to get that done.
Woods' son Ryan, who was managing Maplecroft, was doing a lot of the footwork, St. John said. But once the COVID-19 pandemic hit and things shut down across the world, the process came to a halt. Ryan then decided to relocate back to Naples, Florida to be with family.
"That left Donald with the option to sell or continue when things are back to normal," she said. "He decided to sell."
Since Maplecroft LLC took ownership of the home, there has been around $200,000 in upgrades and renovations, including an up-to-code sprinkler system throughout the house and a complete renovation of the back porch.
"We understand that an offer would probably include contingencies for zoning or codes for whatever the new prospective owner would like to do, and we welcome that," St. John said.
Maplecroft's past is never far from mind while strolling through its nearly 4,000 square feet of living space.
"Maplecroft has such a rich history and the current owners have taken so much pride in preserving this historic architectural masterpiece," said paranormal investigator Adam Berry, star and executive producer of Kindred Spirits on Travel Channel. "The owners are also not afraid of the haunted history that we have seen first hand inside this grand estate."
While Kindred Spirits featured an episode on Maplecroft in March of 2018, it's not the only time the investigators had been to the location.
"We've investigated Maplecroft multiple times. I hope the new owner realizes that 'Lizbeth' very much comes with the property and she's not shy," said paranormal investigator and Kindred Spirits star/executive producer Amy Bruni.
In fact, numerous other paranormal groups and researchers have investigated the property, and most have come away with the sense that Maplecroft is not only haunted, but that it is the spirit of Lizbeth Borden herself – who died in the home in 1927 at the age of 68, and was waked in the parlor – who lingers and continues to live in the home she loved so dearly.
Maplecroft is not just about the paranormal, however; it's a look directly back into Fall River's past, of the promise that the city held at the turn of the 20th century for those who realized the American Dream and could move to the Highlands to live a life more elegant than the that of the blue-collar workers that toiled in the city's mills, yet keeping them close enough to that world that they could always appreciate what they had and from where they came.
St. John pointed out that the legend of Lizzie Borden brings in thousands of visitors each year from all over the world, visitors who spend money in local restaurants, businesses and other attractions.
"(That legacy) is one of the top tourist attractions in Fall River, if not the number one attraction," she said.
Bruni and Berry also hope that whatever plans the new owners have for Maplecroft, that will include allowing those interested in the Borden legend and legacy to come and tour its ornate interior.
"I hope that this landmark will continue to be preserved and eventually opened to the public as the legacy of Lizbeth Borden is alive and well in Fall River," said Berry. "Owning this home comes with great responsibility and those that wish to purchase it should never keep what's inside from the public. Lizzie was a socialite in her day and hosted fabulous parties. Her home was the cornerstone of her community outreach."
Lizzie Borden's Maplecroft Is Back on the Market in Fall River
More From WBSM-AM/AM 1420