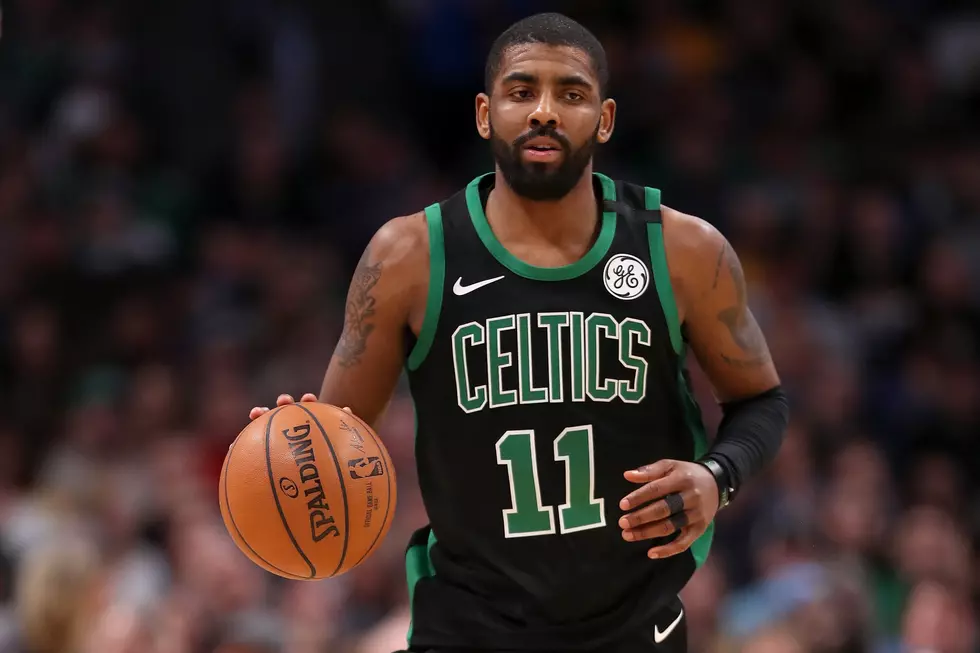 Kyrie To Miss Remainder Of Season, Playoffs Following Knee Surgery
Matthew Stockman/Getty Images
The Boston Celtics have been dealt the blow that some had suspected would ultimately come, following the announcement of Kyrie Irving's knee surgery at the end of March.
Though there was a belief that Irving would be able to return three to six weeks after undergoing the procedure, which would have put him in line to return by at least the second round of the playoffs, the report is that Irving will sit out the remainder of the season.
A release later came from the team, announcing that Irving will undergo a second procedure Saturday to remove to screws from his left knee. The timetable for his return is listed as four to five months.
Irving took to his Instagram page to share some personal thoughts with his fans and send a message that he plans to come back stronger than ever.
The Duke product pointed out that an infection in his knee is the latest issue he is dealing with and ended his message on a positive note, urging fans to get out and support the team in the postseason.
With Irving on the shelf, Boston's chances of representing the Eastern Conference in the NBA Finals take a drastic hit, as was evidenced by their convincing loss to the top seeded Toronto Raptors on Wednesday.
Boston is also currently without guard Marcus Smart, who is expected to return midway through the playoffs. Even with the addition of Smart, a young Celtic team would be lucky to advance to the final round.
So, it appears to be another year of coming up a bit short in Beantown. The returns of Irving and Gordon Hayward, who missed all but a few minutes this season, should have the C's in contention for a big time run next year, however.
More From WBSM-AM/AM 1420