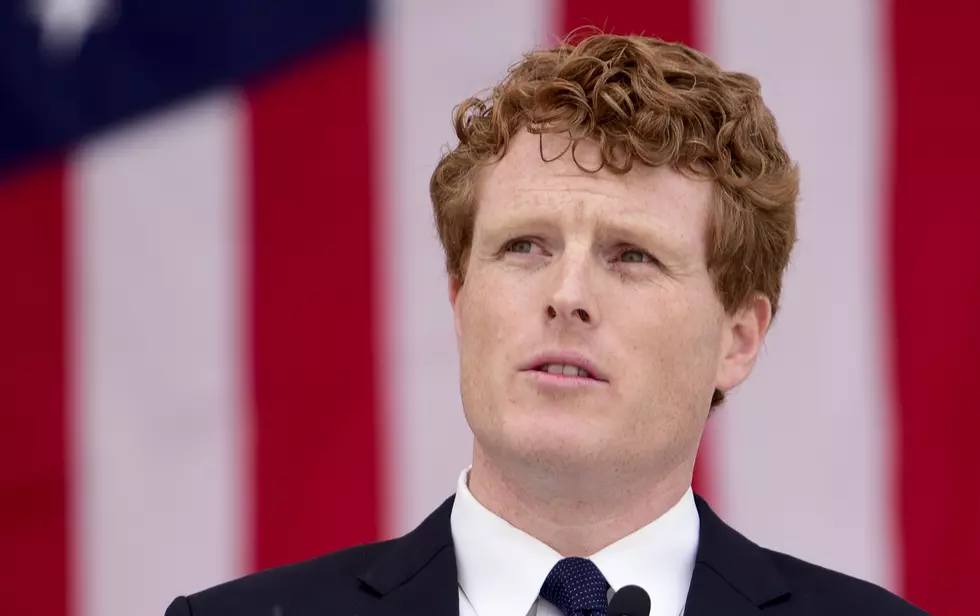 Kennedy Seeks Investigation into Incident at Bristol County Jail
Getty Images for RFK Human Right
Massachusetts Congressman Joseph Kennedy III is calling for an "immediate, independent investigation" into the incident Friday night at the Bristol County House of Correction in Dartmouth.
The detainees then allegedly rushed Sheriff Thomas Hodgson and several corrections officers, then trashed a wing of the center. The department statement said windows were broken, washing machines and pipes were ripped from the walls, and the unit was trashed. The damage was estimated at $25,000.
However, inmate advocates say the detainees were protesting being moved to solitary confinement or a medical unit which they felt was unsanitary when they were attacked by corrections officers.
Rep. Kennedy wants every detainee present Friday night to be given immediate access to counsel and the public release of any surveillance footage.
"All people held at the facility deserve to be treated with humanity and dignity," Kennedy said. "We need  an independent investigation and the release of surveillance footage to ascertain exactly what happened and ensure accountability."
Kennedy is challenging Democratic Sen. Edward Markey in the September 1 statewide primary election.
Sheriff Hodgson said the detainees "refused to be tested at the medical unit, became combatant, and ultimately put the lives of themselves and many Bristol County officers at risk with their reckless actions."
The sheriff described the damage to the wing of the building as extensive. He said detainees have been moved to single cells in a special housing unit pending disciplinary action, COVID-19 testing, and criminal charges.
LIVE UPDATES:
Coronavirus in New Bedford/Fall River, MA
From Wuhan to New York City: A Timeline of COVID-19's Spread
Enter your number to get our free mobile app
More From WBSM-AM/AM 1420