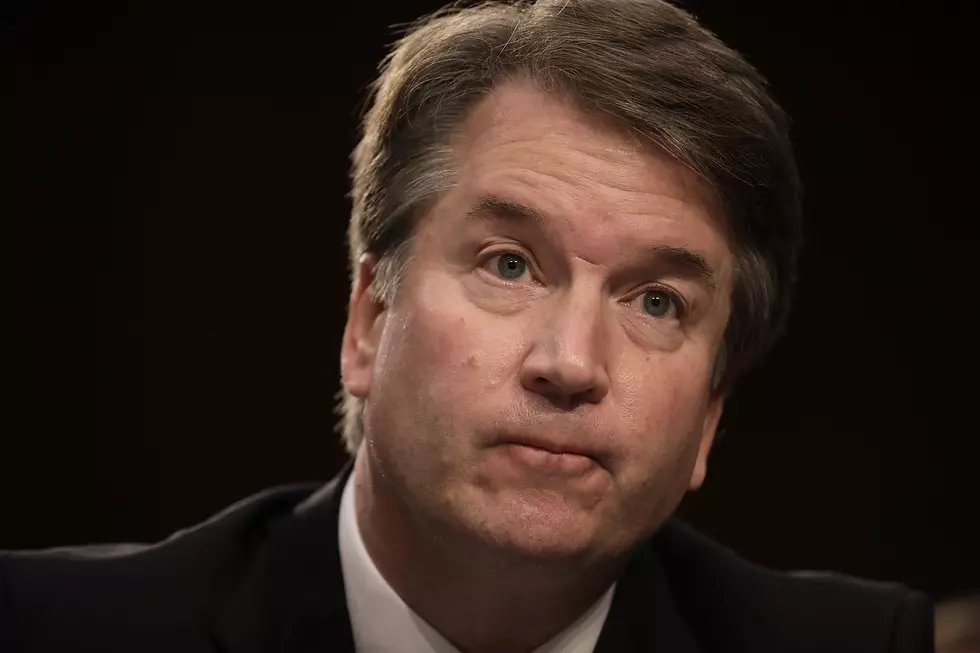 Kavanaugh Debate Get Vile [OPINION]
Getty Images
Just when you thought the debate over Supreme Court nominee Brett Kavanaugh's confirmation couldn't go any lower it has.
Judge Kavanaugh and his wife Ashley have been receiving some pretty nasty emails since Christine Ford's allegations of sexual assault against Kavanaugh surfaced last week. Those emails have included, among other things, death threats.
"Please tell your rapist, lying, cheating, corrupt b---h of a husband to put a bullet in his ugly f-----g skull."
"My condolences to you for being married to a rapist. Although you probably deserve it."
"Did your know your husband is a rapist?????"
"Hey b---h, did you know your husband was a rapist before you married him? F--k you and your f-----g family."
"F--K YOU AND YOUR RAPIST HUSBAND."
"F--K YOU, RAPE ENABLING C--T. YOUR HUSBAND IS A LIAR, THIEF, RAPIST AND PROBABLY A PEDOPHILE. BURN IN HELL YOU WORTHLESS F-----G C--T," the email stated. "MAY YOU, YOUR HUSBAND AND YOUR KIDS BURN IN HELL YOU F-----G PIECES OF TRASH. EAAAAATTTTT S-----------T!!!!!!!!!!"
Ford has also received some rather disturbing messages as well, including death threats. Her lawyer says Ford has had to leave her home and go into hiding since her allegations became public.
While most Americans are stable, too many cannot keep their emotions in check. The hyper-charged political environment we live in, which is driven by an out-of-control national media, taps into the emotions and fans the flames for the sole purpose of making a buck.
We can have a national debate without resorting to this type of behavior. We are better than this. Come on, America, stay classy.
Barry Richard is the host of The Barry Richard Show on 1420 WBSM New Bedford. He can be heard weekdays from noon to 3 p.m. Contact him at barry@wbsm.com and follow him on Twitter @BarryJRichard58. The opinions expressed in this commentary are solely those of the author. 
More From WBSM-AM/AM 1420