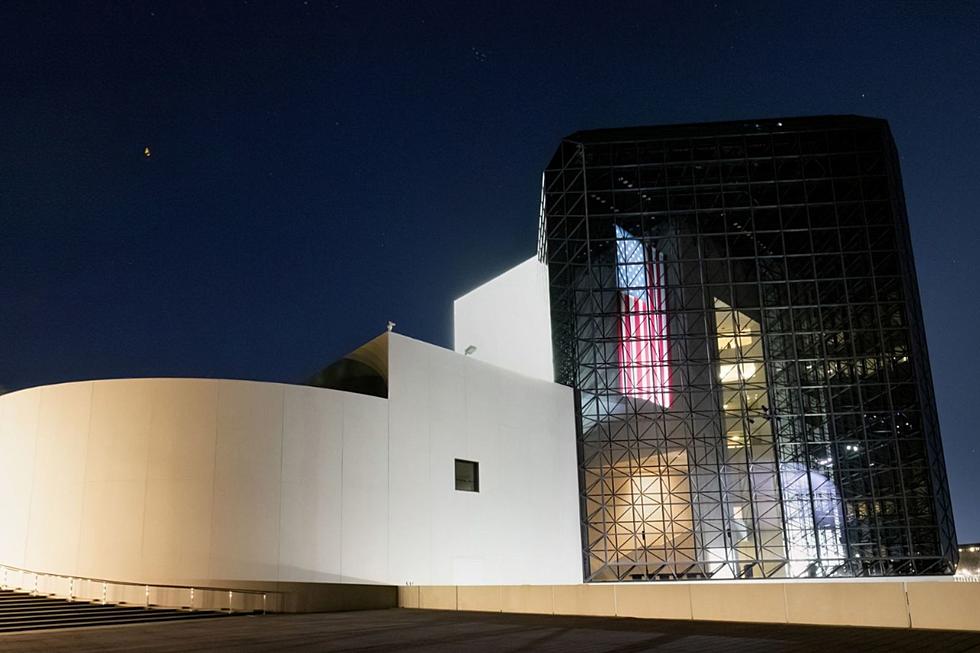 A Visit to the JFK Library and Museum in Boston Is Worth Your Time
JFK Presidential Library and Museum via Facebook
I've been lucky enough to get Mondays off in the summer for many years here at Fun 107. Last year, I spent each Monday touring college campuses with my daughter. This year, we searched for a new theme for Monday adventures and we've found it.
We have decided to visit different local attractions, places that we've always wanted to go to but have just never visited.  This week, we decided to visit the John F. Kennedy Presidential Library and Museum.
We visited President Reagan's library and museum in Simi Valley, California, back in 2018 and absolutely loved it.  As we thought we were wrapping up the tour, we discovered that Reagan's Air Force One plane was available for exploration in the hangar attached to the building. What an incredible place to visit.
The JFK Museum was packed with fascinating artifacts from his life and presidency. I think I enjoy browsing through them so much because they draw the humanity from the president for the visitors to see.
One of my favorite exhibits featured a place setting from a state dinner, complete with plates bearing the presidential seal, accompanying silverware, and the menu from the dinner carefully placed to the left of the setting.
JFK used the menu to scribble impromptu notes for his speech that night.  It was fascinating to read through his notes, analyze his handwriting, then watch the speech he gave.
The library was a good mix of pieces from JFK's early life, political career and presidency. I would have been interested to see more of the assassination covered in the museum, but I'm sure it was not accidental that November 22, 1963, was barely touched upon.
Overall, I'd recommend the JFK Library.  A newer library dedicated to the life of the president's brother, Sen. Edward M. "Ted" Kennedy sits next to the presidential museum. That could be a potential visit for later this summer.
14 Unique Museums in Massachusetts You May Not Know About
When you think of a museum, what do you think of? Maybe you imagine walls full of art or a giant T-rex skeleton at the entrance. But here in Massachusetts, we do museums a little different. While we do have your typical museums, we are also home to quite a few unique and sometimes a little off-the-wall museums that challenge the way we think about art, science, and what we hold dear. Take a look at 14 of the most unique – and treasured – museums in Massachusetts, and let us know which one you want to visit first!
Lesser Known Museums of New Bedford
Everyone undoubtedly thinks of the New Bedford Whaling Museum when they look for an indoor day in the city. However, there are actually quite a few museums throughout New Bedford for a wide range of interests. We found a few you might not have explored yet that are definitely worth the trip.
See Everything to Explore at the Children's Museum of Greater Fall River
The former Bristol County Superior Courthouse on North Main Street in Fall River has transformed over the last decade into the home of the Children's Museum of Greater Fall River. From exhibits that local families know and love to those totally new features that have debuted in recent months, one thing is for sure: This museum is a must-see SouthCoast attraction and we have the pictures to prove it.
More From WBSM-AM/AM 1420