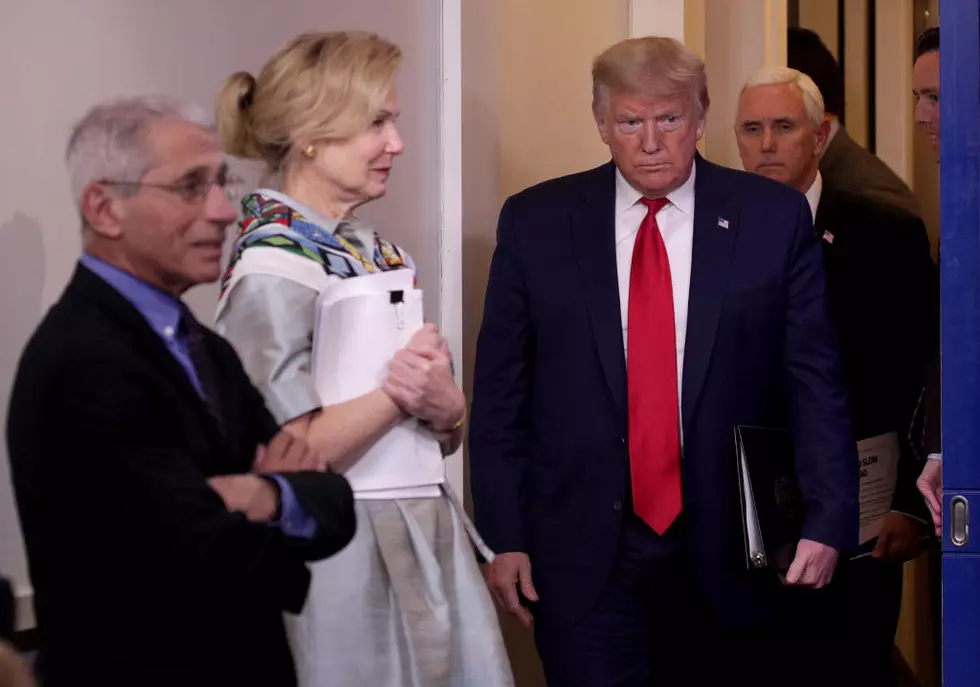 It's Time to Re-Open the Country [OPINION]
Getty Images
Americans responded to the threat of the COVID-19 coronavirus with an abundance of caution and it appears to have paid off. The rate of infection, and more importantly the number of deaths, are significantly lower than first feared and that can be attributed to some extent to social distancing and other practices that were embraced by the public. But it's time to re-evaluate and consider re-opening the country for business.
Fox News host Laura Ingraham said, "At some point, the president is going to have to look at Drs. Fauci and Birx and say, we're opening on May 1. Give me your best guidance on protocols, but we cannot deny our people their basic freedoms any longer." She is right.
The fear of a novel virus and the toll it could have on a nation as large and as populous as ours led medical officials to recommend extreme steps to protect the public. While COVID-19 has had a devastating impact on the elderly and others with underlying health issues, the virus has been somewhat less impactful on younger, healthier individuals.
We have learned much about this coronavirus and continue to learn more. By using what we have learned we can begin to re-open the economy while providing enhanced protection for those most at risk of contracting it. Granted, re-opening the economy may not look the same everywhere, as there are still areas that have yet to reach a peak with this virus and still others where the virus has had minimal impact.
It is time for the Trump Administration to ask our top health officials to provide the guidance needed to begin the next phase of all of this, and that means steps to re-open our country and begin rebuilding the economy for those who have been hard hit by the shutdown.
Barry Richard is the host of The Barry Richard Show on 1420 WBSM New Bedford. He can be heard weekdays from noon to 3 p.m. Contact him at barry@wbsm.com and follow him on Twitter @BarryJRichard58. The opinions expressed in this commentary are solely those of the author.
Enter your number to get our free mobile app
More From WBSM-AM/AM 1420