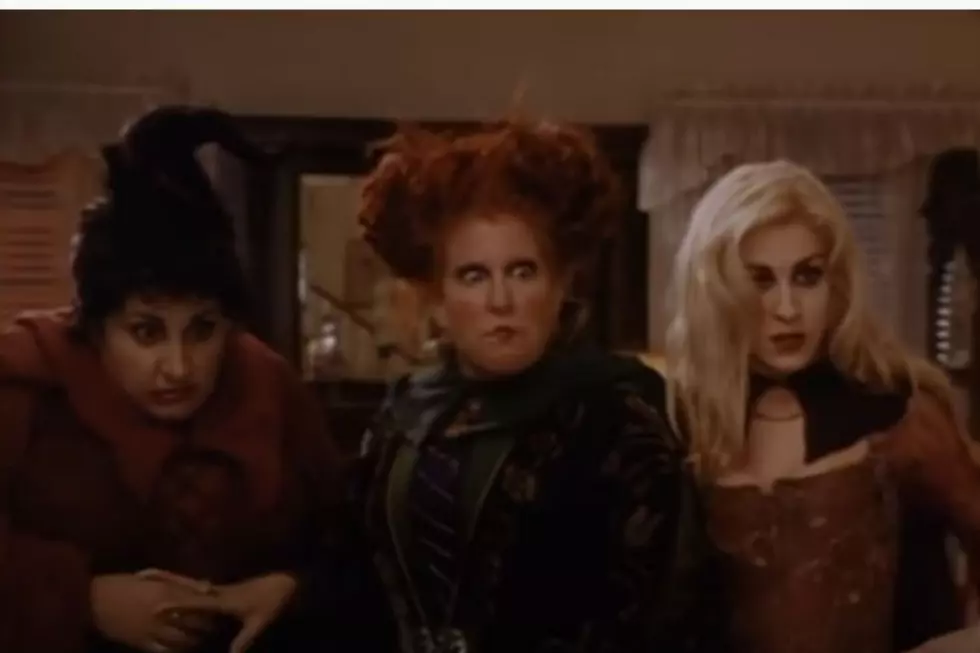 Hocus Pocus 2 Seeking Extras While Filming in Rhode Island
Movieclips Classic Trailers via YouTube
I smell...a sequel. The rumors were confirmed back in December of 2020 that the beloved cult classic Hocus Pocus would get a sequel after nearly three decades since the original film's release. Unfortunately, the project experienced a slight delay during the COVID-19 pandemic. However, it looks like things are finally progressing and the set is coming wicked close to home.
Hocus Pocus 2 was set to film in Salem this summer, and the news overjoyed so many fans. There was a rumor that the film would also make its way to Rhode Island to shoot a few scenes at some point, but nothing was confirmed until Wednesday, September 8.
Kendall Cooper Casting in New England published a post on Facebook confirming that the movie is seeking extras to film in Providence and surrounding areas from October through December.
"Production is seeking people local to the Providence, RI area to play various extra roles in the film; children and adults of ALL ethnicities, ages, genders, and sizes are encouraged to apply. Specifically seeking people with dance experience, men with shoulder-length hair or longer, and young adults ages 18 to 22 years old."
Since Bette Midler, Sarah Jessica Parker, and Kathy Najimy are confirmed to be reprising the famous roles of Winifred, Sarah, and Mary, this will be an epic opportunity for those who have loved this phenomenon from the beginning.
If you are interested in applying for a position as an extra in Hocus Pocus 2, fill out this form with Kendall Cooper Casting - New England.
Sleep Among the Foliage Inside This Stunning Mass. Pondhouse
Need a getaway from the hustle and bustle of everyday life? The Pondhouse Airbnb in Ashfield, Massachusetts provides a WiFi-free, cell service-free space that is not only aesthetically pleasing and relaxing, but is also a great way to reconnect with yourself and with nature. Plus, if you're searching for the perfect spot to check out New England's stunning fall foliage without getting out of bed, search no longer.
More From WBSM-AM/AM 1420