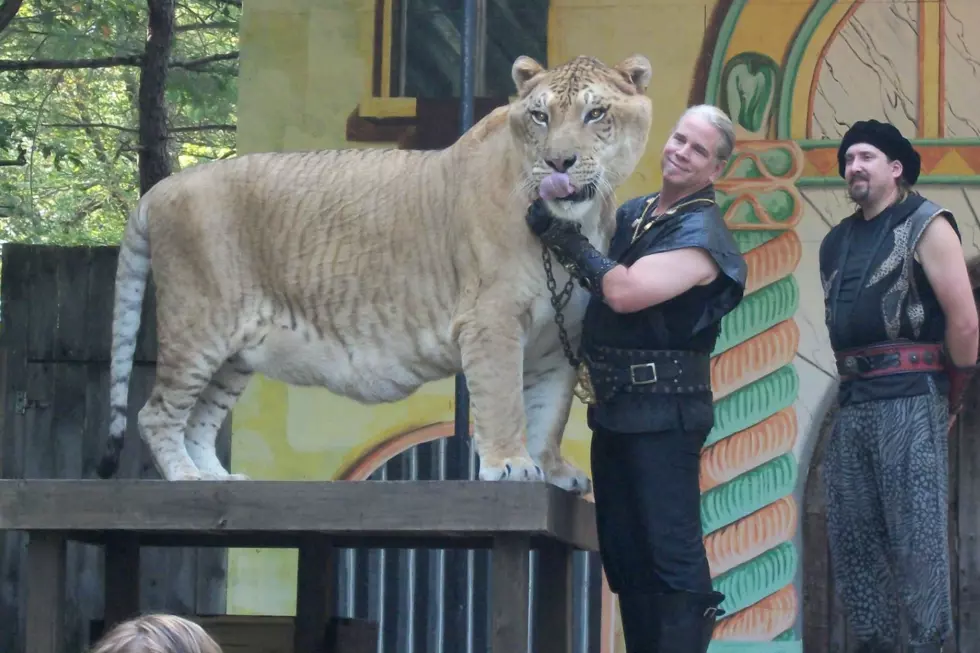 Here's Why This 'Tiger King' Star Looks Familiar to the SouthCoast
Courtesy Police Athletic League of Cape Cod
The Netflix docuseries Tiger King: Murder, Mayhem and Madness is the hottest thing in entertainment right now, and SouthCoast residents who have been watching it may have noticed a familiar face.
While the star is undoubtedly Joe Exotic – the self-proclaimed "Tiger King" himself – Mahamayavi Bhagavan "Doc" Antle is also featured prominently throughout the series. He is the founder and director of The Institute for Greatly Endangered and Rare Species (T.I.G.E.R.S.) in South Myrtle Beach, South Carolina, but he does have a SouthCoast connection, having come to this area to perform for decades.
Many local folks who watched Tiger King recognized Antle but couldn't quite place where they've seen him before.
Well, Antle brought his big cats to King Richard's Faire in Carver for over 30 years, where he often performed with Hercules, the world's biggest liger.
There are some people claiming on social media that they saw Antle and his big cats there as recently as last season; however, King Richard's Faire informed us that "Doc" hasn't been at the Faire since 2015. Another big cat show came in from 2016-2019, but there won't be any cats performing in the shire this coming season.
In fact, going forward, there will be no tigers, ligers or the like featured at the Faire at all.
"King Richard's Faire has no plans to have any exotic cat shows at the Faire," General Manager/Co-Producer Aimée Shapiro Sedley said in a statement. "Instead, it is time for the DOGS to shine with a new, exciting and high-energy canine act for the entire family to enjoy. Our animal lover fans will be royally delighted this season."
Check out these 50 fascinating facts about dogs:
Enter your number to get our free mobile app
More From WBSM-AM/AM 1420