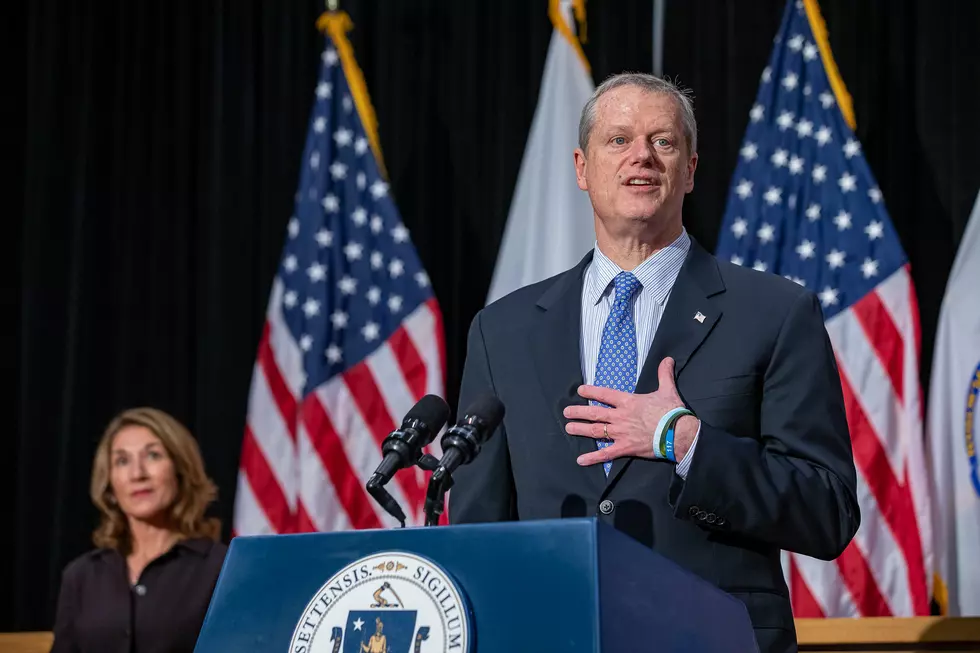 Hail Charlie Baker, the COVID King [OPINION]
MassGov/Joshua Qualls
The Massachusetts Supreme Judicial Court, in a 40-page decision handed down on Thursday, has upheld the Baker Administration's use of the 1950 Civil Defense Act to curtail your movement and activities since declaring a state of emergency on March 10 of this year.
Governor Charlie Baker issued executive orders to shut some businesses and set restrictions and regulations on others, including houses of worship. Baker has also imposed a curfew that restricts your free movement between the hours of 10 p.m. and 5 a.m. His actions were challenged in court by a coalition of business and religious organizations who were represented by the New Civil Liberties Alliance.
The Supreme Judicial Court upheld Baker's authority to impose such restrictions and regulations under the Civil Defense Act during a crisis such as the one posed by the pandemic. The court warned, however, that not all future public health emergencies would necessarily meet the criteria for triggering such actions under the CDA.
Baker's executive orders and those issued by local leaders, including New Bedford Mayor Jon Mitchell, set restrictions on worship services and your ability to worship as you choose. The U.S. Supreme Court has struck down similar restrictions in New York and California and could soon be asked by the New Civil Liberties Alliance to consider the limitations set here in Massachusetts.
State and local governments have no authority to restrict religious liberties, period.
The SJC decision points out that the Legislature has the power to check Baker's authority under the CDA but notes that lawmakers have thus far been reluctant to do so, stating "Not only have the emergency orders not precluded the Legislature from exercising its full authority to pass laws, but the Legislature also has at its disposal a way to curb the governor's powers under the CDA, should it desire to do so, and it has not done so."
I find it appalling that not a single member of the Massachusetts Legislature has seen fit to rise in opposition to Baker's authoritarian approach to all of this. Though many of their constituents have suffered great loss as a result of Baker's edicts, lawmakers have cowed on the sidelines, too fearful of King Charles, or public opinion, to lead.
Barry Richard is the host of The Barry Richard Show on 1420 WBSM New Bedford. He can be heard weekdays from noon to 3 p.m. Contact him at barry@wbsm.com and follow him on Twitter @BarryJRichard58. The opinions expressed in this commentary are solely those of the author.
Enter your number to get our free mobile app
More From WBSM-AM/AM 1420