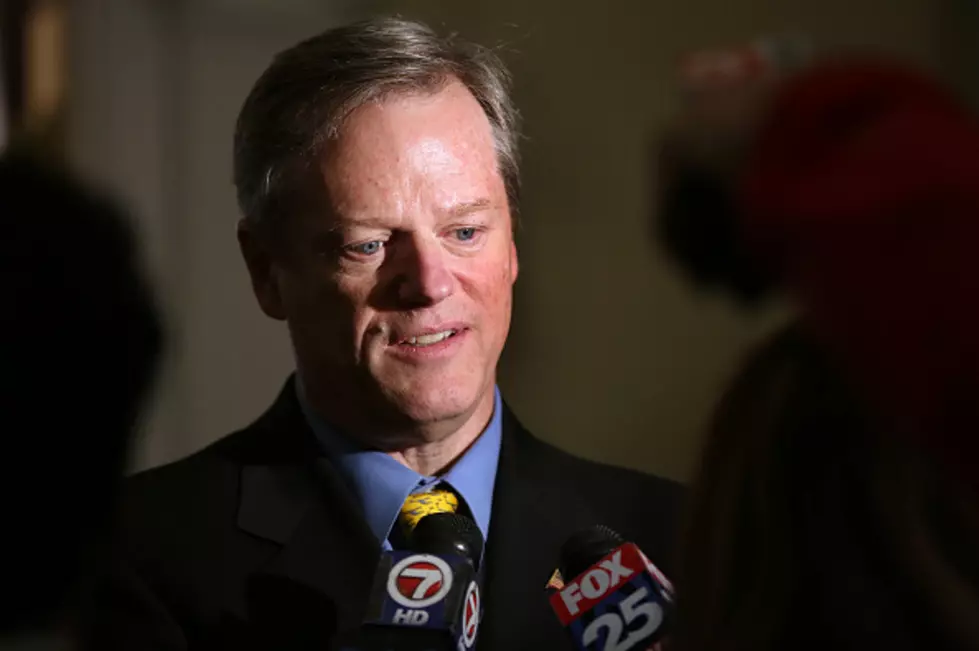 Gov. Baker: No Syrian Refugees In Mass.
Gov. Baker / Boston Globe / Getty Images
(Associated Press) - Massachusetts Gov. Charlie Baker says he's opposed to allowing more Syrian refugees into Massachusetts in the aftermath of the terrorist attacks in Paris.
The Republican said Monday the safety and security of the people of Massachusetts are his first priority and he would have to know a lot more about the federal government's refugee vetting process before allowing them into the state.
Democratic Boston Mayor Marty Walsh echoed Baker, saying he also wants to know more about how the federal government screens refugees.
Baker and Walsh said they have had no conversations with federal officials since the attacks.
Several governors are temporarily halting efforts to allow Syrian refugees into their states responding to heightened concerns that terrorists might use the refugees as cover to sneak across borders.
More From WBSM-AM/AM 1420