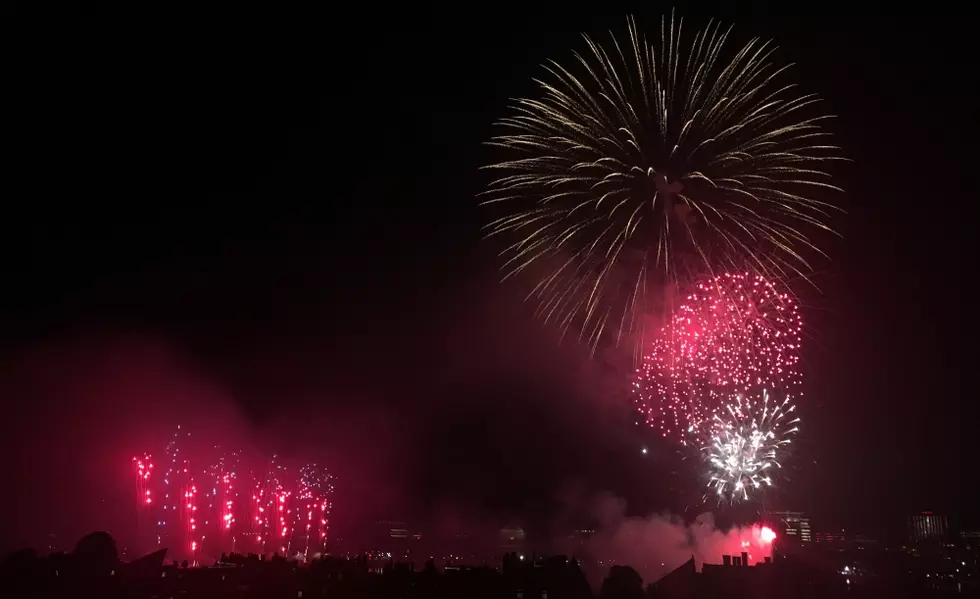 Fourth of July Celebrations Not Quite the Same
Photo: State House News Service
The Fourth of July will not be quite the same this year, with the Boston Pops pushed off the Hatch Shell stage and online like many other aspects of pandemic life.
The fireworks will not be exploding over the Charles River. And there will be no pre-dawn rush to lay down a blanket and claim a space on the Esplanade.
But given how the past few months have gone, rest assured there is likely to be a Roman Candle or two brightening the night sky on Saturday, regardless of warnings from public officials like Boston Mayor Marty Walsh to keep the fuses unlit.
Bay State residents are increasingly trying to make the best of summer, with Cape Cod leaders reporting spikes in traffic over the bridges, and beaches and hiking trails luring social-distanced sunbathers and outdoor entertainment seekers in record numbers. Gov. Charlie Baker did his part for the tourism industry early in the week by easing up on the state's travel guidance.
In light of successes in controlling the spread of coronavirus within their own borders, Baker said anyone coming from any of the other five New England states or New York or New Jersey would no longer be asked to self-quarantine for 14 days.
"It's our hope that many folks will still be able to visit their favorite places in our great state," Baker said.
Massachusetts continues to see positive trends in its fight against COVID-19, including the first day in a long time this week when no new deaths from the virus were reported by the Department of Public Health. So even as New York City Mayor Bill DeBlasio and New Jersey Gov. Phil Murphy took a look at the infection surges in states like Florida and pulled back on their plans for indoor dining, Baker plowed ahead with his own phased reopening.
The governor announced Thursday that Phase 3, including the reopening of gyms, movie theaters, museums, casinos and professional sports, would begin on Monday. The state also revised its gathering-size limits to permit up to 25 people indoors and up to 100 outdoors.
Still, the governor said the progress the state has made in reopening should not be mistaken for a license to go back to life as it was known before March.
"I can't repeat this enough – there's no victory lap here," the governor said during a press conference Wednesday. "There's no spiking the ball, there's no big celebration at home plate, there's none of that, OK."
Enter your number to get our free mobile app
More From WBSM-AM/AM 1420