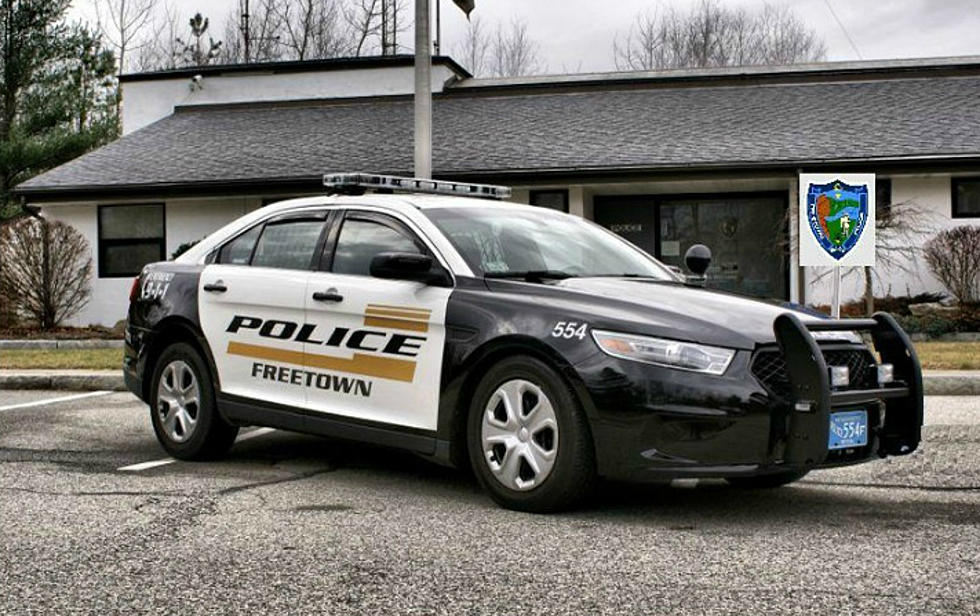 Four Sought in Freetown Assault
freetownpolice.org
FREETOWN — Police are looking for four suspects in an assault that took place Saturday evening in the Assonet Village.
Freetown Police said that just before 9 p.m. Saturday, two men and a woman were walking on South Main Street when they were assaulted by four white men in a dark car near the bandstand and four corners area.
The victims were chased onto Elm Street, where a confrontation took place, according to police.
Police described one of the suspects as being 25-30 years old and around five feet, seven inches tall with long, curly light brown or blond hair. He was wearing khaki-colored shorts.
Another suspect around the same age was described as being around five feet 10 inches tall with short, buzz-cut dark brown hair and a goatee and wearing a tank top.
According to police, the car was described as a dark colored, older model four-door sedan — possibly a Toyota Corolla or similar — with red aftermarket lights on the front.
Anyone with information on the incident, suspects, or vehicle is asked to contact Freetown Police Detective Shane Kelley at (508)-763-4017 or skelley@freetownpolice.org.
LOOK: TOWNSQUARE NEW BEDFORD-FALL RIVER TOWNIE AWARDS 2021
Townsquare New Bedford-Fall River 2021 Townie Awards highlight the most unique local businesses, people, places and things around the SouthCoast. From koi pond experts to Bill Murray portraits to skateboarding dogs, this is the SouthCoast you may not know.
The Weirdest Food Combinations That the SouthCoast Is Eating
We all love food here on the SouthCoast, but here are some weird food combinations that will leave you scratching your head.
More From WBSM-AM/AM 1420