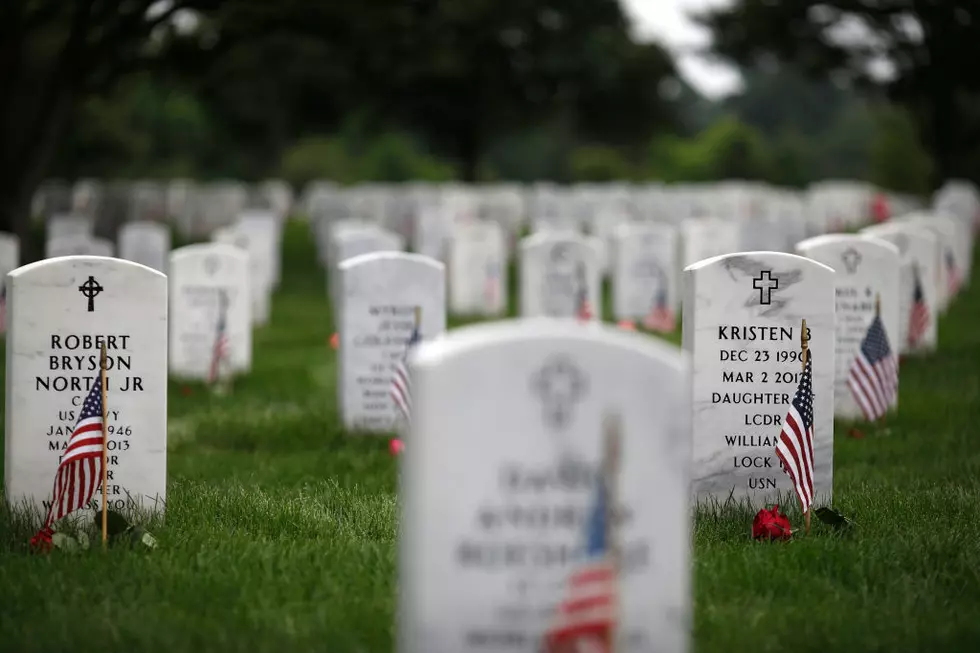 Flag Placement Ban a Disgrace to Our Vets [OPINION]
Getty Images
The Department of Veterans Affairs has disgraced our nation by banning the placement of American flags at the graves of our military veterans this Memorial Day weekend.
For decades, the Boy Scouts of America have placed flags at the national cemeteries to honor our veterans on Memorial Day. But this year, the U.S. National Cemetery Administration has decided that the national cemeteries run by the Veterans Administration cannot host events due to the "national emergency" as a result of the COVID-19 coronavirus.
The idea that the placement of flags cannot be done without putting the Scouts at risk is absurd. It's even more absurd to cancel events at the national cemeteries to honor our veterans while we are allowing people to stand in line at Walmart, liquor stores, marijuana dispensaries, and for tee times at golf courses.
The brave men and women who served this country deserve better. They didn't ask if there was a virus before heading out on patrol, or storming the beaches at Normandy, engaging the North Vietnamese in Khe Sahn, or defending against the Taliban in the Battle of Kamdesh. They did their job and defended American values and principles despite the risk. To skip the placement of flags on the graves of our heroes is to disrespect their memories and their service to our great nation.
Let's hope that all Americans pay tribute this Memorial Day weekend to the many who gave so much in defense of this country. Keep their memories alive and their sacrifices and those of their families close to your heart.
Shame on those who yield to fear by refusing to honor our fallen heroes.
Barry Richard is the host of The Barry Richard Show on 1420 WBSM New Bedford. He can be heard weekdays from noon to 3 p.m. Contact him at barry@wbsm.com and follow him on Twitter @BarryJRichard58. The opinions expressed in this commentary are solely those of the author.
Enter your number to get our free mobile app
More From WBSM-AM/AM 1420