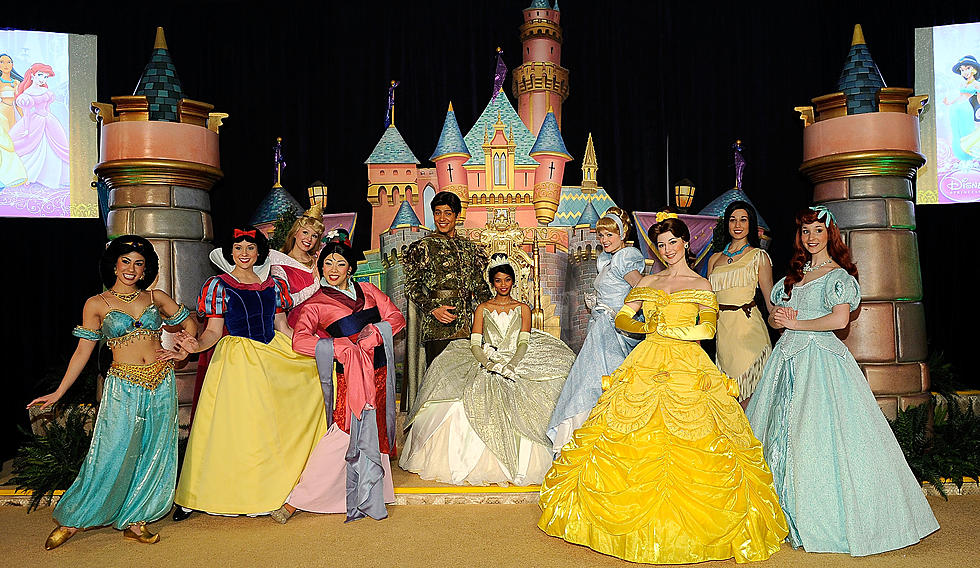 Feminist Actresses Rip Disney Princesses [OPINION]
Getty Images
Ariel, Snow White and Cinderella are under attack by a pair of feminist actresses who are concerned about the example the princesses set for young girls.
Kristen Bell, who voiced the character Anna in Disney's blockbuster Frozen, tells Parents magazine, "Don't you think it's weird that Snow White didn't ask the old witch why she needed to eat the apple? Or where she got that apple?' I say, 'I would never take food from a stranger, would you?' And my kids are like, 'No!' And I'm like, 'Okay, I'm doing something right.'"
By eating the apple, Snow White lapses into permanent snooze mode until the handsome prince comes along and plants a smooch on her. Bell finds that offensive and suggests that no one has a right to kiss someone without their permission.
I guess the fact that Snow White was shacking up with seven old men in the woods was lost on Bell.
Keira Knightley, the star of the soon-to-be-released Disney film The Nutcracker, who has also appeared in several of Disney's Pirates of the Caribbean films, tells Ellen Degeneres that she is upset that The Little Mermaid's Ariel would give her voice to the sea witch Ursula in order to stay with her fella. "I mean, the songs are great, but do not give your voice up for a man. Hello," she said.
Knightly says Cinderella is banned from her house, "because she waits around for a rich guy to rescue her."
Let's step back for a moment and remember that we are talking about fictional, animated characters. In real life, men kiss women and women marry rich guys. It happens. It happens in reverse, too!
Why do these nut bags want to deprive their children of the enjoyment and innocence of a Disney fairy tale by throwing modern feminism at them? It's make-believe. Fantasy.
Some people just need to chill out and enjoy life.
Barry Richard is the host of The Barry Richard Show on 1420 WBSM New Bedford. He can be heard weekdays from noon to 3 p.m. Contact him at barry@wbsm.com and follow him on Twitter @BarryJRichard58. The opinions expressed in this commentary are solely those of the author. 
More From WBSM-AM/AM 1420