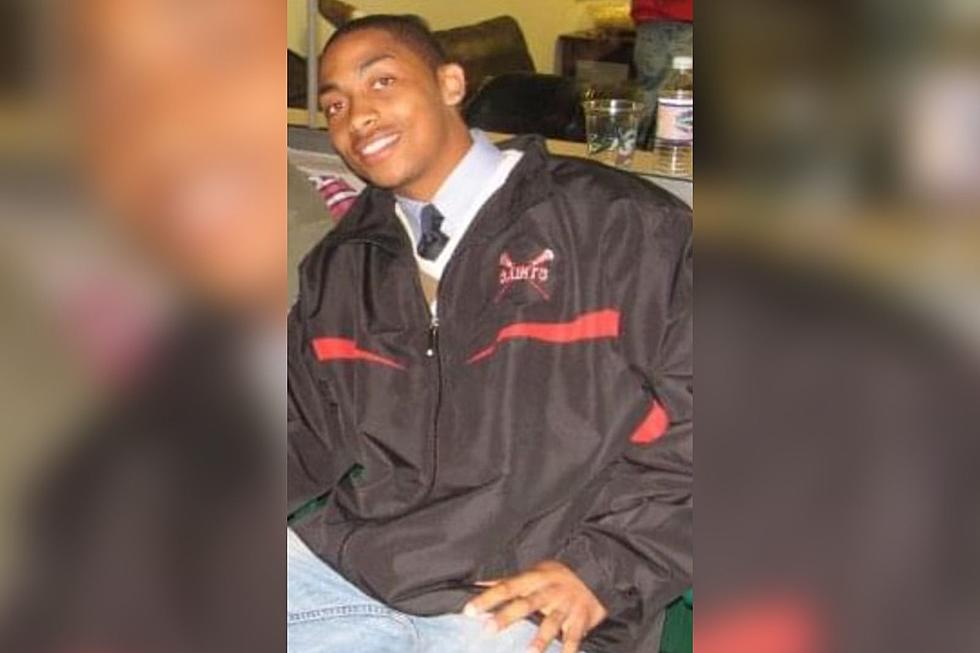 Family of Fall River Man Killed by Cop Sues D.A. for Evidence
Courtesy Eric Mack
Updated 9:57 a.m. — This article has been updated to include comments from the Bristol County District Attorney's Office.
FALL RIVER — The family of a Fall River man who was fatally shot by a city police officer in November is suing the Bristol County District Attorney's Office for evidence in the case.
On Nov. 22, 30-year-old Anthony Harden was killed in the bedroom of his Melville Street home after police came to speak with him about a domestic violence complaint.
A report released by the Bristol County District Attorney's Office one month later cleared both officers involved in his death of any wrongdoing, although Harden's brother Eric Mack later released a statement accusing the D.A. of "trying to protect" them.
District Attorney Thomas Quinn III responded at the time by calling the death a "tragedy" but noting that his office is not influenced by Fall River police and stating that "there is no evidence of a crime" in the case.
But according to Mack, the D.A.'s office has since failed to comply with three different public records requests made by Harden's family members to see the evidence.
On Thursday Mack filed a complaint against the office under the state's Public Records Act, demanding the release of photos, video surveillance footage, interview transcripts, and other evidence.
In the complaint, Mack is also asking for a list of the documents that are being withheld by the D.A.'s office.
He said that other than attorneys' fees, the family is not seeking monetary relief.
Mack noted that Quinn's office has refused to provide them with evidence including photos of Harden's autopsy, citing privacy concerns.
"To the extent any privacy rights exist related to my brother's autopsy photos, as they claim, those privacy rights belong to us — his family," Mack stated.
He added that the complaint was filed because "we have been left with no other viable option."
A spokesperson for the D.A.'s office stated that the public records will be provided once all of the technical and forensic reports are finalized, noting that the office did provide the family's attorney with a detailed explanation in response to the records request.
The District Attorney was also in contact with the family "on several occasions" during the investigation, the spokesperson added.
How to Speak Fall River
We asked you on Facebook for your best example of a Fall River accent, and you did not disappoint.
See How Much This Fall River Intersection Has Changed in a Decade
Well this is surely a blast from the past. While exploring Google Maps' street view feature recently, I came across an old still from 2012 mixed in with the more recent ones. It showed an almost decade-old look at Fall River's New Harbour Mall, which is now dead and has been replaced by the stores at the SouthCoast Marketplace. The more I looked around the intersection on William Canning Boulevard, the more I began to see remnants of the past, some that may now be long-forgotten for some. This Fall River intersection has changed so much in the past near-decade, but if you're needing a little look in the rearview to see how far it's come, check out some of the following stills.
More From WBSM-AM/AM 1420