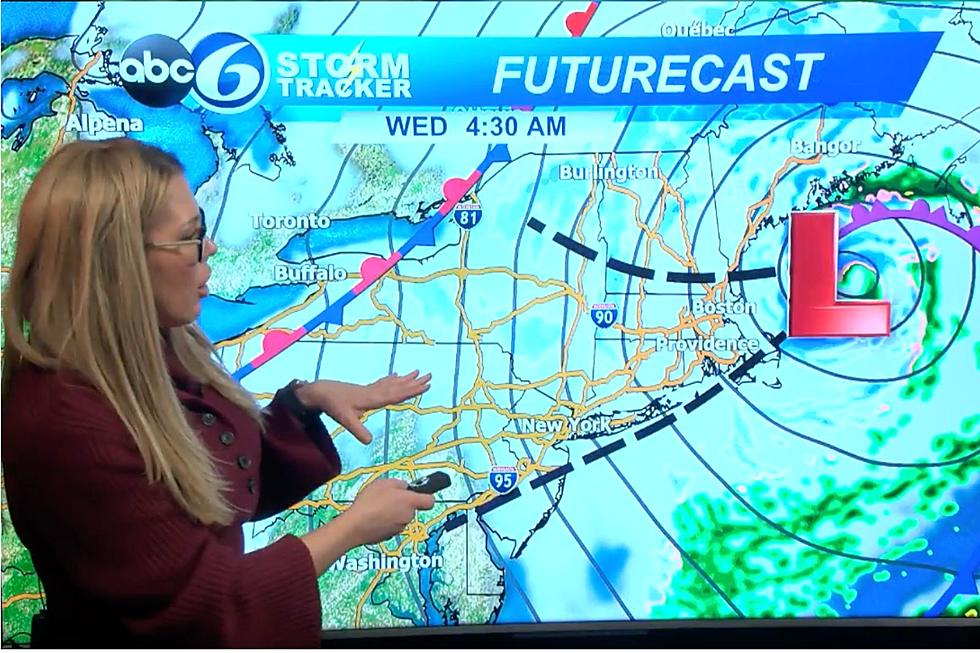 City of Fall River to Provide Warm Shelters During Nor'easter
ABC 6
Daylight savings time may have us thinking about warmer days ahead, but Mother Nature decided to bring the SouthCoast one more winter storm.
A winter weather advisory is in effect for parts of Bristol County until Tuesday morning, and the First Baptist Church in Fall River is offering shelter to those who need it.
Where to Find Shelter
The First Baptist Church at 228 North Main Street will be open from 8 pm to 8 am Tuesday morning to provide overnight shelter for Fall River residents.
For Tuesday, March 14th, the Pope Francis Outreach Center, Good Shepherd Parish on Main Street will provide a warming center from 8 am to 4:30 pm for anyone who needs it.
"Residents may drop in without calling," said the Mayor's Office.
For Tuesday evening, the First Baptist Church on North Main Street will reopen its doors at 4:30 pm for a meal and overnight shelter.
The mayor's office encourages those who need assistance to call the 24-hour homeless hotline number at 508-676-3528.
The Latest Forecast
According to ABC 6 meteorologist Skylar Spindler, the rain will become heavy at times overnight into Tuesday morning, will a threat of snow on the horizon.
"The big question that remains among these models is when will the rain turn to snow and as a result, how much snow will we get?" said Spindler. "However, I am certain that this will be a 36-48 hour event and that we will experience strong to perhaps damaging wind gusts from this storm that could be reaching 45-60 mph."
Spindler predicts the highest wind gusts for Tuesday and early Wednesday.
When the rain ultimately changes to snow, it will be heavy, wet, and accompanied by wind, giving the SouthCoast a concern for power outages.
So, don't pack up the winter clothes just yet. Mother Nature isn't quite done with the cold weather.
Here's How the SouthCoast Feels About the Snowless Winter
See New England Theme Parks Covered in Snow
Winter isn't over yet in New England and your favorite theme parks are clearly not quite ready for you. See how some of your favorite spring and summer rides look covered in fluffy, white snow
More From WBSM-AM/AM 1420