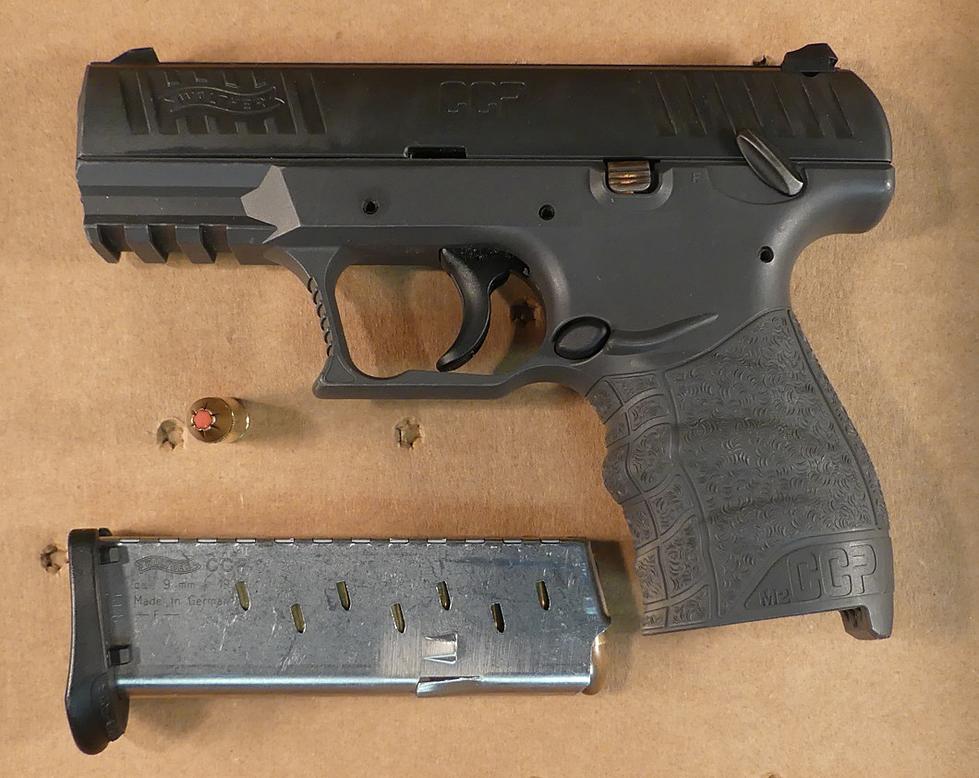 Fall River Teen Arrested for Illegal Firearm
Fall River Police
FALL RIVER — A city teenager has been arrested after Fall River Police detectives found an illegal handgun in his possession Friday morning.
Police said that members of the department's Vice Gang and Intelligence unit, along with Major Crimes detectives and the FBI's Metro Boston gang task force, searched a house in the 500 block of Buffinton Street at 6 a.m. on Sept. 3.
Several people were detained in the home while the search was conducted.
The 17-year-old Fall River resident was taken into custody after law enforcement found the handgun under a pillow in a bed where people had been sleeping, according to police.
The firearm — a black 9mm Walther handgun — was seized.
Detectives also found a loaded magazine for the pistol as well as loose 9mm ammunition rounds nearby, police said.
The teen has been charged with possessing a firearm without a license (subsequent offense) and possession of ammunition without a license.
Because the teenager is a juvenile, no further identifying information will be provided.
Two adults in the house were also arrested after detectives found they had arrest warrants outstanding.
Jason Rainville, 38, was arrested on a warrant for Class B drug possession, and 26-year-old Brandon Carliss was arrested on a warrant for assault and battery and furnishing false information.
See How Fall River's Newest Sculpture Was Created
Fall River native Barney Zeitz has created a sculpture at Fall River's Government Center that depicts the diversity of the people that have made that city great over generations.
96-Year-Old Fall River Man Flies the Skies on a Day He'll Never Forget
Manny Carvalho of Fall River is a 96-year-old WWII veteran who was given the opportunity to fly aboard a Boeing-Stearman biplane on a flight he'll remember for the rest of his life.
More From WBSM-AM/AM 1420