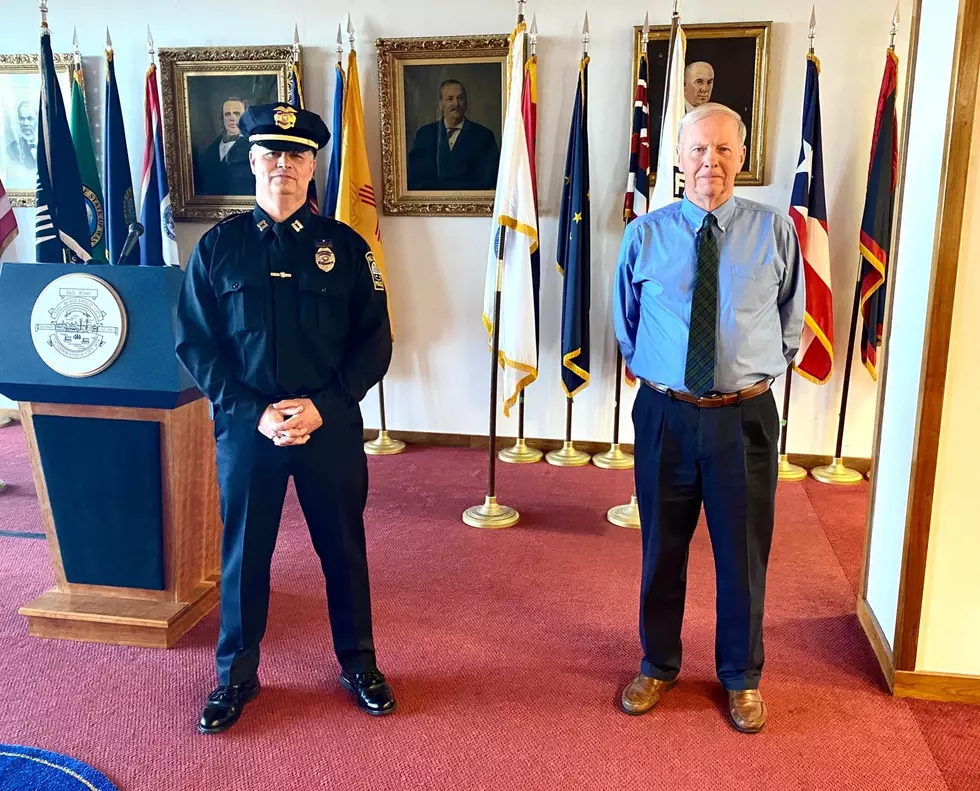 Fall River Mayor Paul Coogan Announces New Chief of Police
Fall River Mayor's Office
Fall River Police Captain Jeffrey Cardoza has been selected by Mayor Paul E. Coogan to be the city's next Chief of Police.
Cardoza, who is currently interim chief, was selected from a list of three finalists. Cardoza also earned accolades from a community advisory committee that conducted interviews, Coogan said.
"All of the candidates brought a unique set of qualifications to the interviews and both myself and the committee agreed that it was a very difficult and close decision," Coogan said in a statement. "We hope all the candidates are able to work together to ensure the police department moves in a positive direction."
Cardoza is a 29-year veteran of the Fall River Police Department where he has served in several leadership roles. He started his career as a uniform patrol officer and worked his way through the ranks as a detective, sergeant, lieutenant and captain. He has served as commander of the Major Crimes Division, the Uniform Division, and Staffing Services.
Cardoza wishes to restore stability and boost morale in the department, Coogan's office said in a media release. In his new role, Cardoza "looks forward to continuing to build upon trust and transparency between the police department and the community."
Former police chief Albert Dupere stepped down to the post of deputy chief in March after learning that Coogan did not plan to renew his contract. Cardoza will continue to serve as interim chief and his appointment is subject to approval by the Fall River City Council.
Enter your number to get our free mobile app
More From WBSM-AM/AM 1420