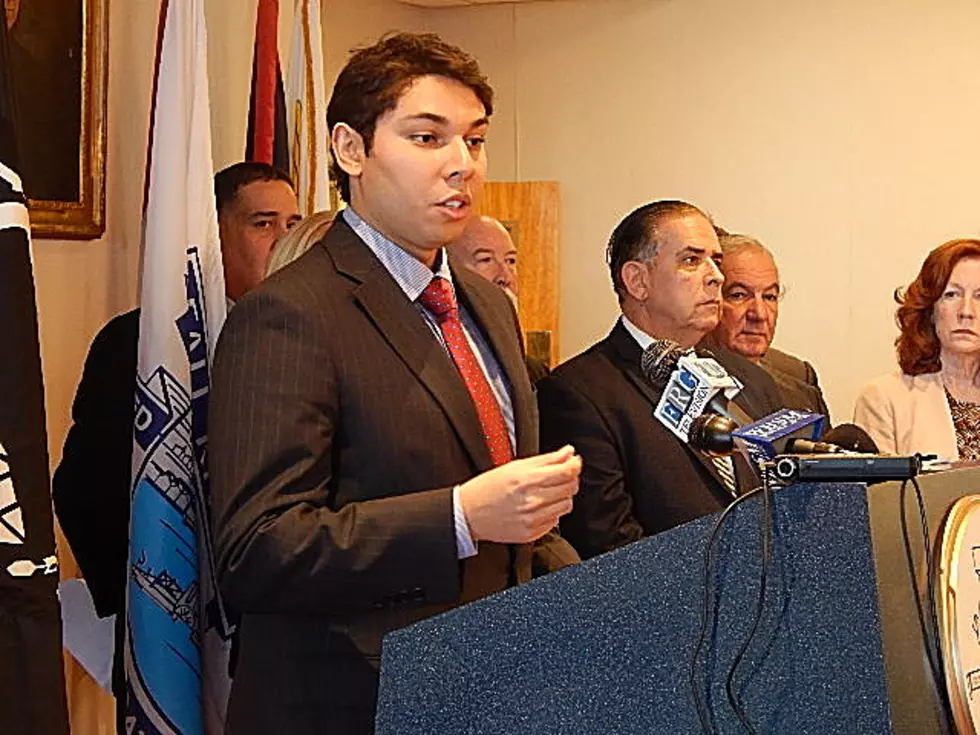 Fall River Looks to Put Jasiel Correia in the Past [OPINION]
Townsquare Media
The COVID-19 pandemic has brought everything to a standstill, or at least a slow crawl, including the federal corruption trial of ex-Fall River Mayor Jasiel Correia. Correia, now 29 years old, was recently engaged to be married and is awaiting trial after twice being arrested on charges related to fraud and extortion while in office.
After several delays, Correia's trial is expected to begin next month.
Jasiel Correia is an interesting character. He rose to prominence in a nanosecond after accusing then-Mayor Will Flanagan of attempting to intimidate him with a gun during the now-infamous "midnight ride" along Fall River's waterfront. Correia told a convincing story. He broke it on my radio show and was declared a hero for taking on corruption.
Flanagan was never charged in the case because District Attorney Sam Sutter said he could find no solid proof to substantiate Correia's claims. He was, however, driven from office in a recall election. A freshman city councilor at the time, Correia eventually ousted Sutter, who filled the rest of Flanagan's term when Flanagan was recalled.
Do you ever wonder now if Flanagan was telling the truth?
The allegations are that Correia was dirty from the get-go. But the handsome "boy mayor" still has a legion of supporters who are quick to defend His Honor's honor. Yet most Fall River voters have had enough of Correia and his charm and have moved in a different direction.
Fall River is a hard-knock city. It's a working-class, close-knit place whose people came up through the mills and where politics is both a bloodsport and a calling. The church still looms large in the lives of many citizens. It's a gritty place but it's home base to many loyal Hilltoppers.
Correia's trial is set to begin on February 22. The folks from Sandy Beach to the Highlands are hoping to put this chapter in the rearview mirror once and for all. It may take a while to do but Fall River people are tough, resilient, and have survived worse than this.
Barry Richard is the host of The Barry Richard Show on 1420 WBSM New Bedford. He can be heard weekdays from noon to 3 p.m. Contact him at barry@wbsm.com and follow him on Twitter @BarryJRichard58. The opinions expressed in this commentary are solely those of the author.
Lizzie Borden's Maplecroft Is Back on the Market in Fall River
Enter your number to get our free mobile app
More From WBSM-AM/AM 1420