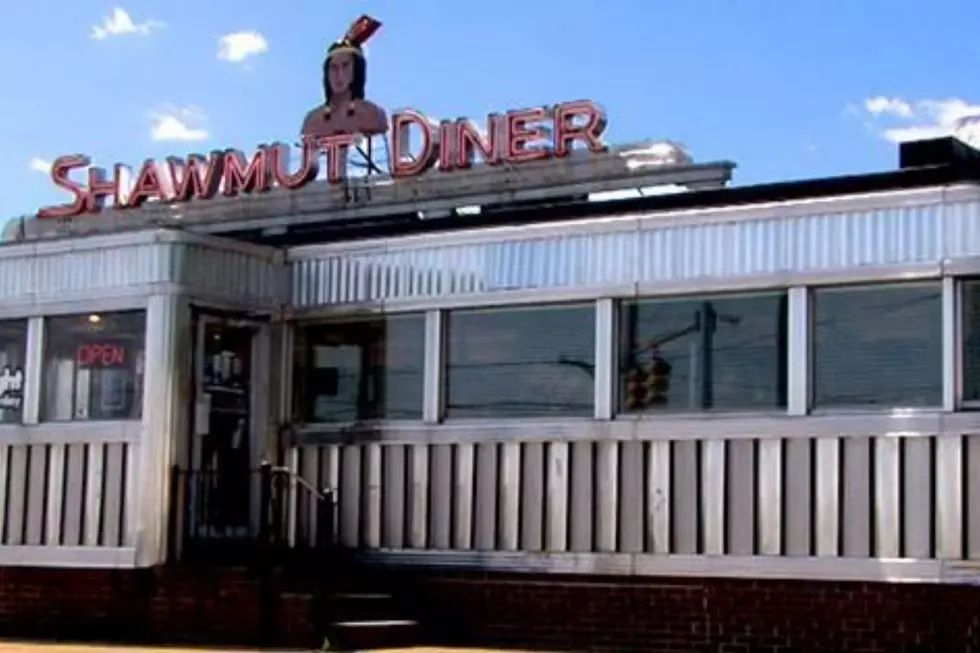 Fall River's Al Mac's Diner Owner Eyes Former Shawmut Diner
Shawmut Diner via Facebook
There is a small glimmer of hope that New Bedford's former Shawmut Diner could rise like a phoenix from the ashes and serve hungry patrons again.
The famed diner closed in 2014 after 51 years in business on Shawmut Avenue at Hathaway Road. Owners Phil and Celeste Paleologos donated it to the Bristol County Jail and House of Correction as a training facility for rehabilitating inmates.
Eight years later, the Paleologos' dream has not yet been realized due to a lack of funding and presumably a lack of interest on the part of the Massachusetts Department of Correction.
In response to a recent piece WBSM posted updating the status of the Shawmut Diner project, Fall River businessman and realtor Cliff Ponte stated, "I'd love to buy this and bring it back to life, just like I did with Al Mac's Diner."
Ponte, a former Fall River City Councilor and mayoral candidate, purchased and restored the historic Al Mac's Diner on President Avenue in May 2019. Ponte said the diner "is one of the very few stainless steel diners remaining in Massachusetts."
The Shawmut Diner was added to the National Registry of Historic Places in 2003.
"There are no words to express the uniqueness to run and operate a piece of history," Ponte told me. "Owning and operating a historic diner, and having our customers recognize and appreciate our hard work is rewarding. This diner offers that same unique opportunity."
"The true appeal here would be to resurrect history and give back to a local community by offering employment opportunities," he said.
Ponte said he would offer to purchase the diner "100 percent if I could find the land to put it on."
"I would bring it to whatever city would work with us to make this happen," he said. "My goal would be to replicate the same hometown community diner that it once was."
Ponte said "the potential is endless," and that includes a "diner for breakfast and lunch" that "could be a drive-through as well."
He said he "would also welcome the opportunity to work with the Sheriff's Office to have inmates assist in restoring the diner."
As for keeping the Shawmut Diner name, Ponte said he would keep things as original as possible.
"It would certainly be something I would consider," he said. "I wouldn't want to take away much, if any, from the historic components."
Ponte said restoring the Shawmut Diner "would be an investment worth looking into for sure."
Vintage Food Tickets for Sale From Warwick's Rocky Point Park
As much as everyone loved visiting Rocky Point Park in Warwick, Rhode Island for its fun rides and amusements, the food was also a major draw as well. From clam cakes and Manhattan clam chowder to complete shore dinners featuring steamed lobsters, you can still close your eyes and smell the deliciousness. We checked out some eBay ticket auctions for snacks gone by to remember Rocky Point's menu items.
Palmer, Massachusetts Is a Train Town and You Can Sleep in This Caboose
The town of Palmer, Massachusetts is definitely a railroad town, with many businesses related to or named because of the the trains that pass through town. One of them, the Steaming Tender Restaurant, has refurbished a 1947 Bangor Aroostook Caboose that you can
rent out through Airbnb
. Let's take a look at what it has to offer.
More From WBSM-AM/AM 1420