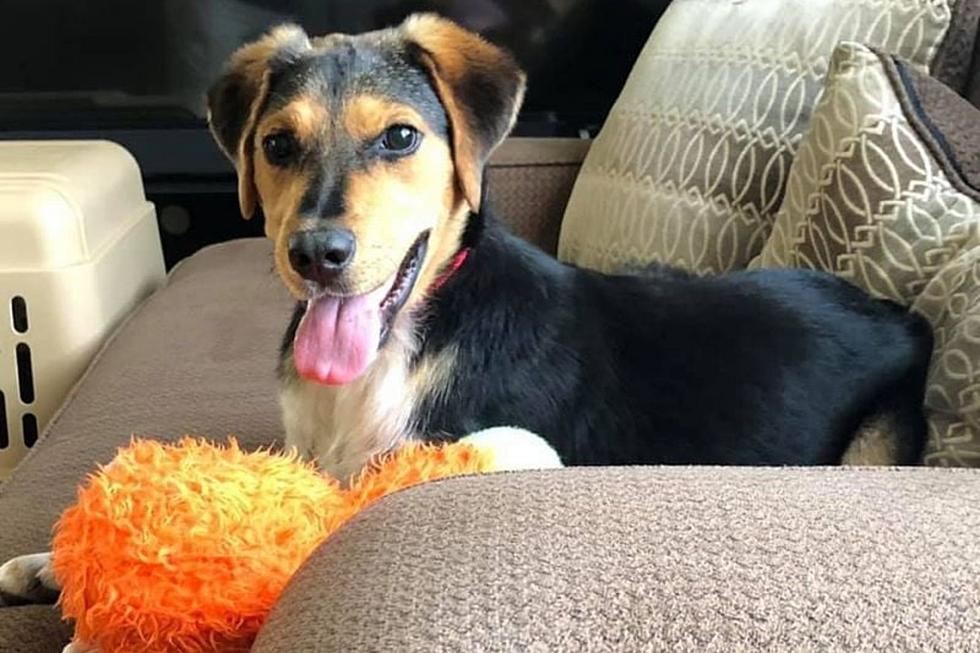 Fall River Beagle Needs a Place to Call Home [WET NOSE WEDNESDAY]
Courtesy of Forever Paws Animal Shelter
We all love animals, and they love us. Animals don't ask for much, but some of them could use our help. Fun 107's Wet Nose Wednesday is all about giving help to local animals that are up for adoption, in hopes of matching them with a forever home. Local shelters have partnered with Fun 107 to join the mission of getting as many animals adopted as possible.
Wednesdays are dedicated to one lucky animal, and this week, Apollo gets the spotlight.
Apollo is a beagle-hound mix around 10 months old that currently resides at Forever Paws Animal Shelter in Fall River. Apollo gets a little nervous when meeting new people, but once he warms up, he is incredibly sweet. He has one of those faces that always seems to be smiling, and will make a great walking, running, hiking partner for his future owner. Apollo would be happiest in an active home.
"He has a heart of gold," said Arianna Silva, director of the shelter. "He has been with us for about nine weeks. He was on a medical hold for his first three weeks."
After his medical hold, Apollo went to a foster home where he thrived. There were no accidents, and he adored the other dog, but the only hiccup was the cat. Apollo doesn't seem to like cats very much.
Forever Paws recommends that Apollo's forever home will have no children and will be prepared to cater to a young puppy. He would really love a home with another dog, or one where he will get to interact with other dogs.
Does Apollo sound like the perfect fit for your family? Contact Forever Paws Animal Shelter to schedule a play date. He will be patiently waiting for you.
Forever Paws Animal Shelter
300 Lynwood Street, Fall River, MA 02721
(508) 677-9154
RANKED: Here Are the 63 Smartest Dog Breeds
Does your loyal pup's breed make the list? Read on to see if you'll be bragging to the neighbors about your dog's intellectual prowess the next time you take your fur baby out for a walk. Don't worry: Even if your dog's breed doesn't land on the list, that doesn't mean he's not a good boy--some traits simply can't be measured.
More From WBSM-AM/AM 1420