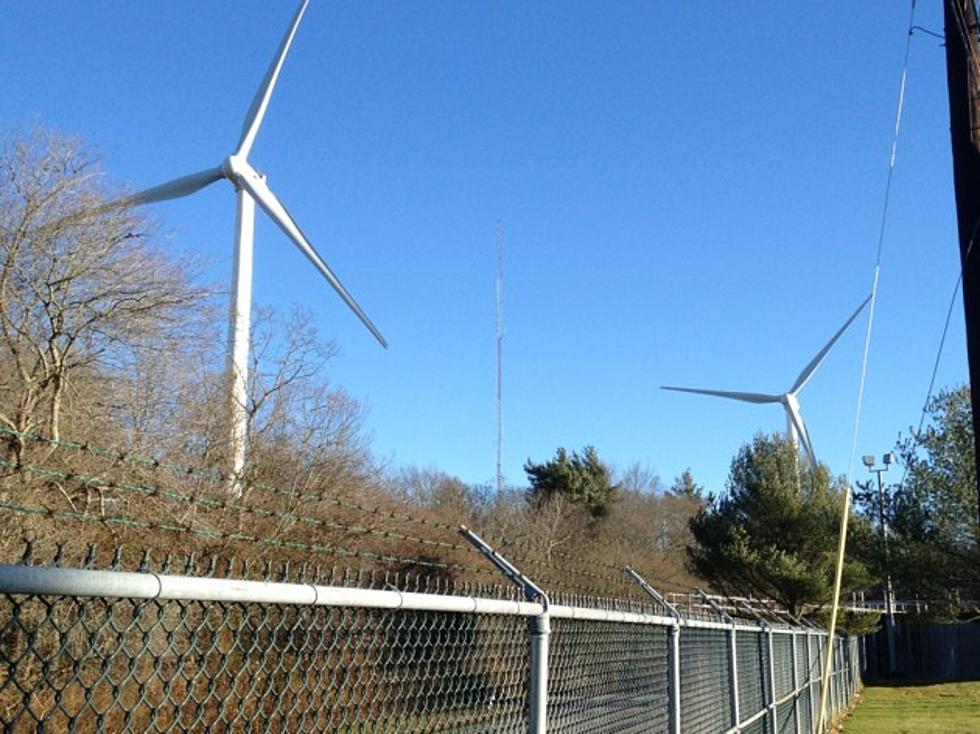 Fairhaven Turbine Is Tilting
TSM
The northern-most wind turbine in Fairhaven will likely be out of service for the next few days.  The turbine is off-level and has been taken out of service.
According to published reports, developer Sumul Shah says one side of the turbine has sunk into the ground, with the foundation about one-fifth of an inch lower on one side than the other.
Shah says the tilting turbine is not a safety issue.  He says the imbalance was found during an inspection this month.
The turbine is expected to be off-line for up to a week while corrections are made.
More From WBSM-AM/AM 1420