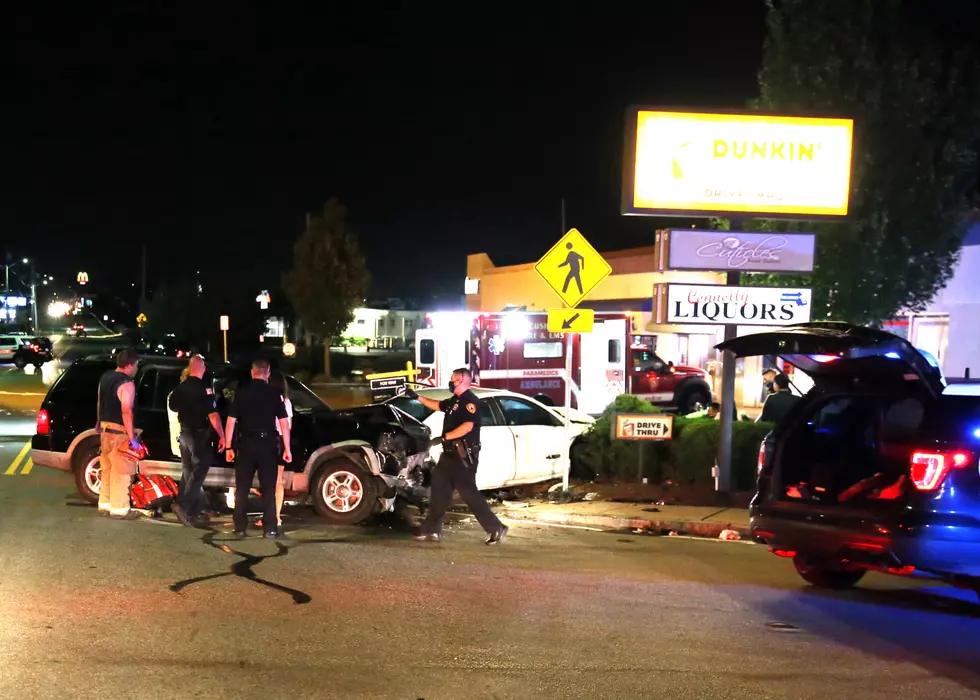 Fairhaven Crash Sends 10 to the Hospital
Ed Pepin-Fairhaven Fire-EMS
Fairhaven Police and Fire-EMS personnel responded to a two-vehicle motor vehicle crash Sunday evening that sent 10 people to the hospital.
Ambulances from Fairhaven, Acuhsnet, Mattapoisett, and New Bedford responded to the head-on crash near the intersection of Howland Road and Sycamore Street at around 8:50 p.m. An initial investigation indicates that the man driving the Mazda eastbound on Howland Road crossed the center line and struck the Ford Explorer head-on, said police department spokesman Lt. Kevin Kobza.
Upon arrival, officers located a 2012 Mazda 3 sedan and a 2002 Ford Explorer SUV that had collided. Both vehicles sustained heavy front-end damage. The Ford Explorer was being operated by a 44-year-old New Bedford man and it was occupied by eight other passengers, including six children ranging in age from two to 13 years old.
The Mazda was driven by a 38-year-old Fairhaven man, who was the sole occupant of the vehicle.
All 10 people in the vehicles suffered what are believed to be non-life threatening injuries and were transported to St. Luke's Hospital in New Bedford. The cause of the crash remains under active investigation by the Fairhaven Police Department.
Enter your number to get our free mobile app
More From WBSM-AM/AM 1420