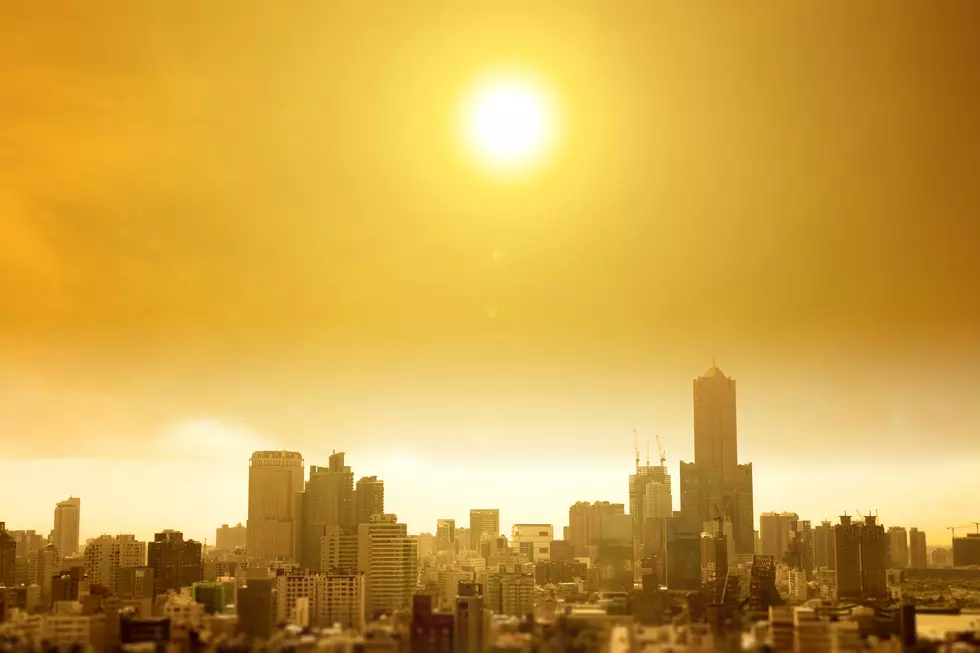 Eversource Offers Energy-Saving Tips to Stay Cool, Cost-Effective
Getty Images/iStockphoto
BOSTON — As the extreme heatwave effects more than half the country this weekend, Eversource says its prepared to meet the increased demand of electricity usage across the region.
With sweltering heat and high humidity, air conditioners and fans are expected to be working overtime, putting a strain on the electric system.
"We are, of course, prepared for this heat wave. This is something we do year-round to ensure our system is ready, to handle any additional electricity needs that come with the heat wave, and certainly, we are anticipating a surge in demand from our customers," said Eversource Spokesman Reid Lamberty.
"This is something we have taken into account. We've made a tremendous amount of investments over the years, we have a very vigorous maintenance program for our system so that we can in fact handle this type of demand and electricity usage. We're always telling our customers that we're ready and we want them to be ready as well. They can do some pretty simple things at home to save some money, save some energy."
Eversource is offering common-sense hot weather tips to help customers stay comfortable, save energy and money on their electric bills during this period of high demand:
-Increase the temperature on air conditioners: Keep air conditioners set at a moderate temperature throughout the day as cranking the unit up after work uses more electricity. Programmable thermostats or temperature timers can also help keep costs manageable, especially when away from home.
-Keep air conditioner filters and coils clean: Clean air conditioner filters and coils at least every three months. Dirty filters block air flow, reducing efficiency and making it harder to deliver the cool air.
-Don't block air flow: Keep air vents clear of obstructions such as furniture, curtains and rugs. For those with central air and floor vents, consider using vent deflectors to direct and increase the reach of cooled air.
-Seal home cracks and gaps: Seal cracks or gaps in walls and outlets, and window and door frames, to keep cool air from escaping and letting hot air in.
-Save major appliance use until the evening: Help conserve energy by using appliances like clothes washers and dryers early in the morning or late in the evening, when there is less demand on the electric system.
Roughly 200-million Americans are feeling the effects of the extreme weather this weekend.  The National Weather Service says heat advisories and excessive heat warnings are in effect from Maine to New Mexico.  Forecasters say heat records could be broken in communities across the Northeast and Midwest.
In southern New England, temperatures are expected to stay in the 90's, while reaching 100-degrees or higher in other areas.
"We prepare year-round to meet the increased demand and to ensure that our system is ready to handle additional electricity needs that come with a heat wave," said Eversource President of Regional Electric Operations Craig Hallstrom.
"This includes conducting detailed inspections of the overhead and underground systems in advance of the extreme heat to detect and resolve any issues ahead of time so that our customers have the energy they need for every moment of their lives, even in the face of potentially record-breaking heat."
More From WBSM-AM/AM 1420