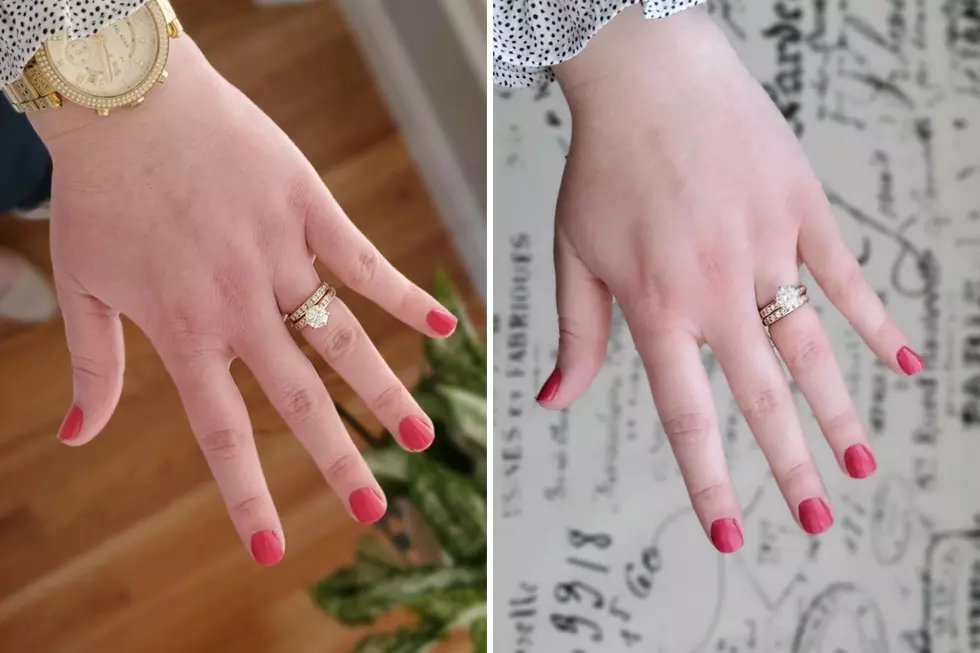 There's a 'Right Way' to Wear Your Engagement Ring and Wedding Band
Photos contributed by Gabriella Costa
I got my engagement ring inspected and cleaned over the weekend. With the wedding coming up in a few months, there were a few checklist items on my mind that day. I asked the employee for advice on when I should handle things like getting our bands sized, when should I get my ring redipped so it looks nice for pictures, etc. The last thing I asked her was something I have always wondered, but never knew the answer to; How am I supposed to wear my engagement ring after I get the band on our big day?
I have seen this done in so many different ways and I honestly wasn't sure what was considered "proper." She told me that traditionally, a bride wears her engagement ring on her right hand just before walking down the aisle so that her new spouse can place the wedding band on the ring finger of the left hand. After vows are exchanged, the bride will return the engagement ring to the ring finger of the left hand, on top of the wedding band. That way, the band is on the bottom or "the inside."
According to The Knot, this goes back to an Ancient Egyptian belief that there is a "vein leading directly from the left ring finger to the heart. By wearing your wedding ring on the inside, you guarantee it's as close to your heart as possible."
I am a very traditional person, so I'll be following this custom.
However, there are some cultures where it is common to wear both rings on the right hand, like in Portugal. Seeing as how there is a strong Portuguese influence on the SouthCoast, I wouldn't be surprised to see this around here.
And apparently, in Brazil, an engagement is very much a team decision. There aren't surprise proposals the same way there are in the states and couples will go ring shopping together when they've decided that they are ready for marriage. Each one will get a ring and wear them on their right ring fingers until the wedding. After they say their vows, the rings are moved to the ring fingers of their left hands. They don't have a separate wedding band to symbolize marriage. The placement of the one ring on either hand signifies the status of the relationship. My mom is from Brazil, so I found that interesting. I've never heard of that before.
How do you wear your ings?
READ ON: See the States Where People Live the Longest
Read on to learn the average life expectancy in each state.
More From WBSM-AM/AM 1420