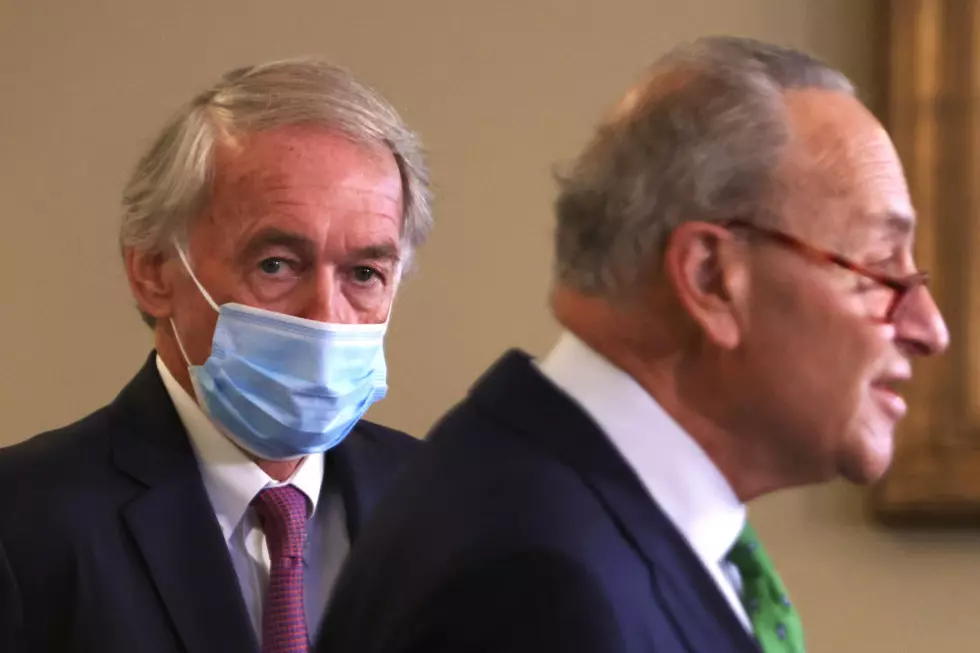 Ed Markey Calls Louisville Cops Murderers [OPINION]
Getty Images
United States Senator Ed Markey (D-Massachusetts) has crossed a line with his dangerous rhetoric about the police. Markey, with no evidence to support his claim, tweeted that Louisville, Kentucky police officers "murdered Breonna Taylor while she was asleep in her own home."
In fact, a grand jury found just the opposite to be true. The grand jury considering charges against three Louisville officers – Jonathan Mattingly, Brett Hankison and Myles Cosgrove – involved in the March 13 shooting death of the 26-year-old Taylor saw things differently. The grand jury did return charges in the case but only against Hankison.
Hankison, who was fired from the department in June, faces charges of wanton endangerment for endangering neighbors during the drug raid on Taylor's apartment, not for Taylor's death.
Kentucky Attorney General Daniel Cameron has dispelled the false narrative that police executed a "no-knock warrant" on Taylor's apartment and that they raided the wrong apartment. Cameron says the police did knock and did announce themselves before entering the apartment and were met with gunfire from Taylor's boyfriend Kenneth Walker, who shot Officer Mattingly in the leg. Cameron says the officers returned fire, and in the process, Taylor was shot and killed.
Taylor's death was tragic. But it was not illegal because according to the law, the officers had a right to defend themselves once they came under fire. Race was not a factor in Taylor's death.
Shortly after Ed Markey proclaimed Officers Mattingly, Cosgrove, and Hankison to be murderers, two Louisville Police officers were shot while defending the city from rioters. It's not the first time Markey, a supporter of the defund the police movement, has attacked the police. Earlier this month Markey said Portland, Oregon Police "routinely attack peaceful protesters" and said, "We must disarm these officers."
Markey's rhetoric is dangerous and irresponsible. It is also blatantly false. Markey's open hostility towards the police provides shade for someone who might want to harm a police officer.
Barry Richard is the host of The Barry Richard Show on 1420 WBSM New Bedford. He can be heard weekdays from noon to 3 p.m. Contact him at barry@wbsm.com and follow him on Twitter @BarryJRichard58. The opinions expressed in this commentary are solely those of the author.
Enter your number to get our free mobile app
More From WBSM-AM/AM 1420