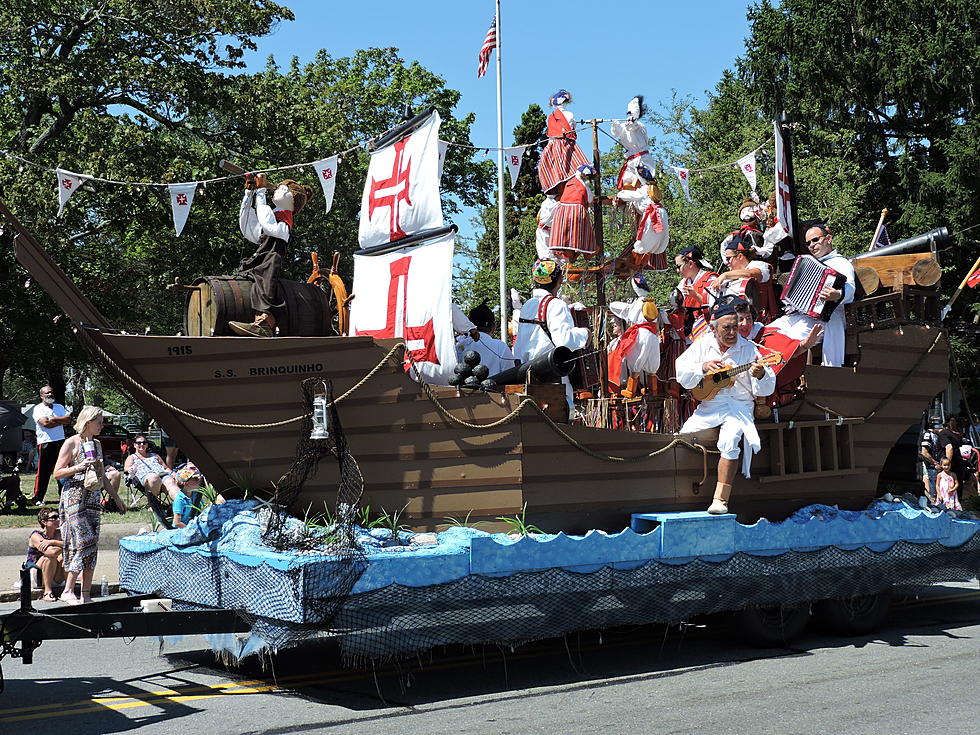 Don't Forget the Feast Parade on Sunday
Greg Desrosiers/TSM
The Feast of the Blessed Sacrament Parade is perhaps the largest parade in New Bedford.
The parade will start at 2 p.m. with over 40 different organizations marching the one-mile route from Brooklawn Park to the Feast grounds at Madeira Field.
The parade features brass bands, fife and drum bands, bagpipers, popular singing groups, folkloric dancers, pirates, clowns, jugglers, militias, beauty queens, delightful floats, veterans groups, classic cars and lots of fun and surprises for everyone.
This year's Parade Marshal is Cristiano Nunes
The parade begins at Brooklawn Park and proceeds south on Acushnet Avenue to Earle Street, turns east onto Earle Street and continues to the Immaculate Conception Church.
It then turns north onto Madeira Avenue and proceeds to Madeira Field where it enters the Feast grounds and past the reviewing stand at Stage 1.
More From WBSM-AM/AM 1420