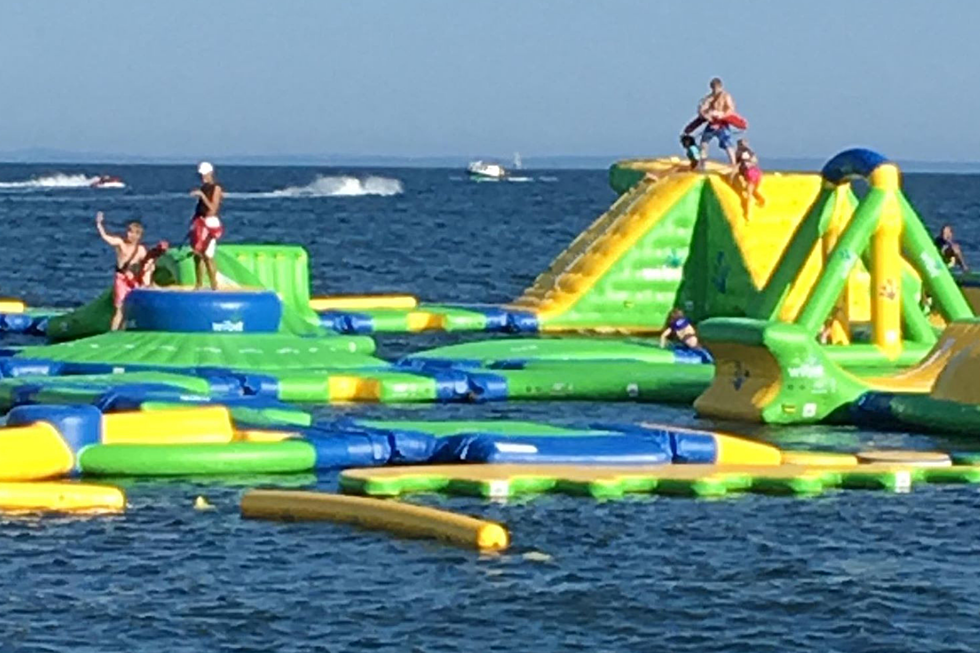 Does the Conservation Commission Respect Itself? [OPINION]
Chris McCarthy/Townsquare Media
The City of New Bedford's Conservation Commission is meeting Tuesday evening, and that's when we will find out if they have any self-respect.
The City's Park Board has slapped the Conservation Commission across the face.
First, the Park Board failed to notify the Conservation Commission about the water park they had partnered with to open in the ocean waters just off the city's beach. Park Board Director Mary Rapoza pleaded ignorance of the process and attended a meeting of the Conservation Commission after the water park was constructed in the water.
The matter of the water park was tabled at the Conservation Commission meeting on July 2 for two weeks. This coming Tuesday will be a continuation of the discussion by the Conservation Commission about the water park.
However, a lot has happened in the two weeks since the Conservation Commission first discussed the park with the Rapoza and the City's business partner in the venture, Altitude H2O of Texas.
In the presence of Rapoza, Altitude H2O, Ward 6 City Councilor Joe Lopes, the media, and a packed room of city residents, Conservation Commission Chairman Craig Dixon assured the world that the water park would not be allowed to open until his board had the proper documentation and studies to ensure the environment was protected and the correct legal process was followed.
The Park Board allowed the water park to open this past Saturday.
Chairman Dixon looks like a fool, or worse. He refused to speak with me and sent me a text saying he had "no comment" at this time and he would make his comments at the meeting on Tuesday.
Chairman Dixon and the other members of the Conservation Commission have the power to order a cease and desist against the Park Board and Altitude H20. During the Kalisz Administration, the Conservation Commission seized the swan boats at Buttonwood Park in a similar dispute.
Park Board Chairman Peter Boswell and his employee Mary Rapoza have publicly slapped Dixon and the Conservation Commission across the face. Will they say "thank you, sir, may I have another one?" or will they stand up for themselves and for the legal process the public believes they stand for?
Peter Boswell has asked to be my guest at 11 a.m. today, and I have agreed to make that time available to him.
Chris McCarthy is the host of The Chris McCarthy Show on 1420 WBSM New Bedford. He can be heard weekdays from 10 a.m. to noon. Contact him at chris.mccarthy@townsquaremedia.com and follow him on Twitter @Chris_topher_Mc. The opinions expressed in this commentary are solely those of the author. 
More From WBSM-AM/AM 1420