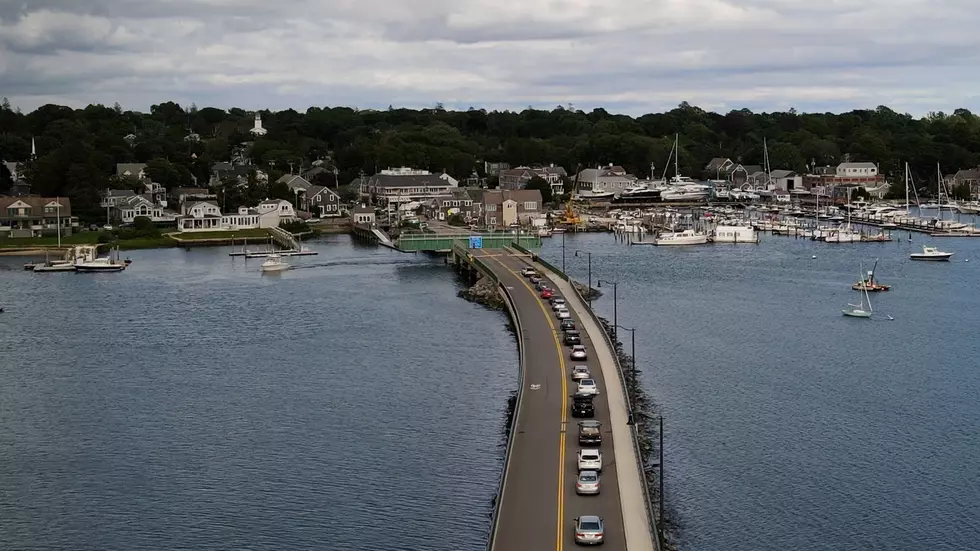 Dartmouth Reminds Motorists of Padanaram Bridge Schedule
Courtesy Suzanne Richard
There are few places on the SouthCoast as charming and quaint as Padanaram, but Padanaram has an issue: a bridge.
Now, mind you, I don't have a problem with bridges. In fact, I like bridges. From time to time, I even enjoy being stopped at the New Bedford-Fairhaven Bridge for a while. It can be relaxing just sitting there watching the age-old bridge swing open to let marine traffic through and then close again.
When you live in an area that relies on a swing or a draw bridge to get you from here to there and back again, you've got to learn to have patience. Many folks around these parts never understood that patience is a virtue, or perhaps they just forgot.
Padanaram's streets are short and narrow and when the bridge is closed to vehicular traffic, traffic jams can occur quickly. When traffic snarls, some people panic and need to find the nearest exit. That generally makes matters worse.
The Dartmouth Harbormaster is reminding motorists that during the summer boating season the bridge opens according to schedule to allow marine traffic to pass through. That schedule is as follows:
6 a.m. to 8 am: The bridge opens on the hour and half hour.
8 a.m. to 8 p.m.: The bridge opens on the hour.
8 p.m. to 9 p.m.: The bridge opens on the hour and half hour.
Like with the New Bedford-Fairhaven Bridge, once you know the schedule for bridge openings, you can often avoid getting caught in traffic.
The nearly 200-year-old Padanaram Bridge is a swing-span bridge on Gulf Road that crosses the Apponagansett River. Douglass McCulloch wrote a history of the bridge for Dartmouth Week in 2016. WBSM's Tim Weisberg wrote an article two years later when the span was about to re-open following two years of reconstruction.
On Independence Day, my wife, her parents, and I were passing through Padanaram Village in search of ice cream after enjoying a fine lobster dinner on New Bedford's waterfront. We live in Dartmouth and visit Padanaram regularly. My wife's parents are from Rhode Island, so it is an extra special treat for them to visit the village when they are in town.
The Padanaram Bridge, a fixture in South Dartmouth since 1828, is a key addition to the character and a vital transportation link between New Bedford, Dartmouth and Westport. It's a heck of a place to fish, too.
See the Dartmouth Mansion That Is the Definition of Luxury
Dartmouth Dog's Excellent Cross-Country Journey
Barry's granddog Astro is not even two years old yet and has settled in Dartmouth but has visited more states than most people he knows – and he was fortunate enough to see them with her.
More From WBSM-AM/AM 1420