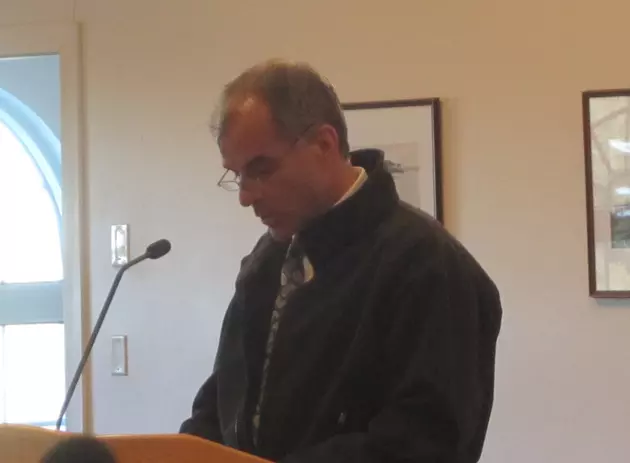 Dartmouth Officials Say Lack Of Information Hurt Police Station Renovation Vote
TSM/Jon Faria
Dartmouth's Police Chief says the police building renovation question failed in April's town election because of a lack of public knowledge with the project.
Acting Chief Robert Szala met with the Dartmouth Select Board on Monday to discuss the next steps for the station project.
The ballot question asking to renovate the condemned police station failed 1116-992, with only an 11% voter turnout.
The town asked Szala and a committee to come up with a question recommendation for November's ballot.
Szala says the real challenge will be to educate the public better than the first time around.
"I'm here tonight to start that discussion to let the public know from today, and moving forward... that we're going to keep them posted and up to date," Szala said.
He says the Dartmouth Police Department's new website will post all information on the project, along with their Facebook page.
Previously, the project featured four different televised presentations on cable access, along with documents available online and media coverage.
Town Administrator David Cressman said a major problem with the last effort was a lack of explanation behind each site option. He says future online documents will include every site considered for the police station, and an explanation why each site would, or would not work.
The town will also include a police building question on an upcoming citizen survey.
The survey will ask residents to rank four options in order of their preference; build a new police station for between $12 - $14 million to be located closer to Rt. 6, rehabilitate the current police station for $8.4 million, add additional modular buildings to the current police site, or do nothing.
Szala said the modular buildings are nice for now, but, the department has already converted a storage room as a single-arrestee booking area. With the project expected to take 3-5 years to complete once started, he wants to see a decision made as soon as possible.
More From WBSM-AM/AM 1420