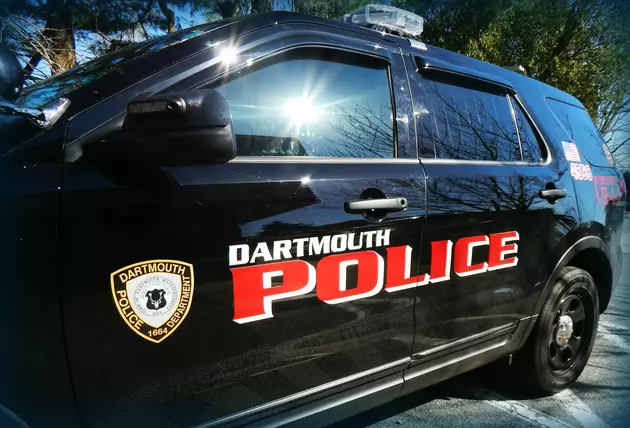 Dartmouth Man Accidentally Shoots Himself in Abdomen
Kristen-Pacheco/Townsquare-Media.
DARTMOUTH — A Dartmouth man has been hospitalized after accidentally shooting himself with his own gun.
Dartmouth Police responded to a home at about 1:05 p.m. on Sunday after receiving a report that a 48-year-old man had accidentally shot himself in the abdomen. The accidental discharge of the firearm took place while the man was cleaning his 9mm handgun.
Police found the man conscious and alert in the driveway of his home and confirmed that he was suffering from a gunshot wound to the upper abdomen.
The man was transported via ambulance to Rhode Island Hospital. His current condition is not known.
"This incident should serve as a very important reminder to everyone of both the responsibility and potential dangers associated with owning and maintaining a firearm," said Dartmouth Police Chief Brian Levesque in a press release. "We are happy that this story didn't have a more tragic ending, and wish this gentleman a speedy and successful recovery."
More From WBSM-AM/AM 1420