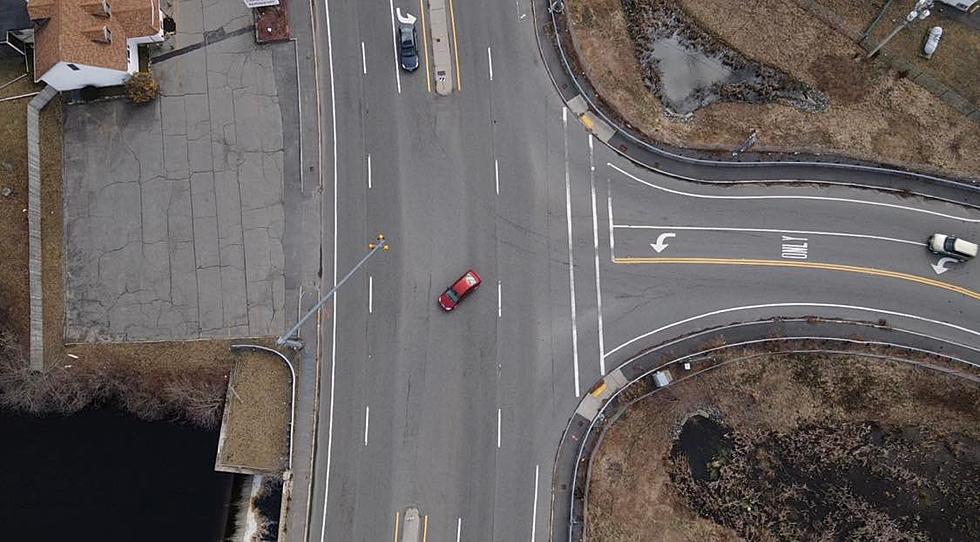 Dartmouth's Least-Mentioned Dangerous Intersection
Barry Richard/Townsquare Media
Dartmouth has some of the most dangerous intersections in the region, and they all seem to have one thing in common: Route 6 or State Road.
It's actual name is the Grand Army of the Republic Highway, and it stretches from the tip of Provincetown, Massachusetts all the way to Bishop, California, some 3,198.87 miles away.
Last October, the Southeastern Regional Planning & Economic Development District (SRPEDD) ranked the top 100 dangerous intersections in Southeastern Massachusetts. Three of those intersections are in Dartmouth, including one in the top 20.
To no one's surprise, the intersection of Faunce Corner Road, Old Westport Road, and Route 6 was ranked by SRPEDD as the 18th-most dangerous intersection in Southeastern Massachusetts. The intersection of Hathway Road and Route 6 is ranked 44th, while the intersection of Faunce Corner Road and Cross Road is 71st-most dangerous.
The intersections singled out by SRPEDD are certainly dangerous. The intersection of Hathaway Road and Route 6 is perhaps the most dangerous of the three in my view.
I understand that SRPEDD's calculations were based on the number of collisions that have occurred at their most dangerous intersections and the value of the resulting property damage, but there is a sleeper intersection that SRPEDD seems to have overlooked that I believe to be extremely dangerous.
Have you ever attempted to turn west onto Route 6 from American Legion Highway (Route 177) at the Dartmouth-Westport line? Holy terror, Batman!
A driver has to cross a busy eastbound lane of traffic moving at 50 mph into the high-speed lane of the westbound lane of traffic also moving at 50 mph.
How SRPEDD missed this intersection is beyond me. Why are there no stoplights at this intersection?
Drivers entering Route 6 from American Legion Highway face only a blinking red light while ravelers heading in both directions on Route 6 see nothing more than a blinking yellow light.
The intersection of Route 6 and American Legion Highway is without a doubt a dangerous intersection.
Mercedes Slams into New Bedford Driving School
An accident on Belleville Avenue sent a car into the brick wall of Martin Auto School March 24, 2022. Here is a look at the damage.
13 Backroads of Westport, Massachusetts You Must Drive on a Sunny Day
Take a drive down these gorgeous backroads of Westport, Massachusetts that overlook pastures, farms and the ocean to better enhance the scenic ride.
More From WBSM-AM/AM 1420