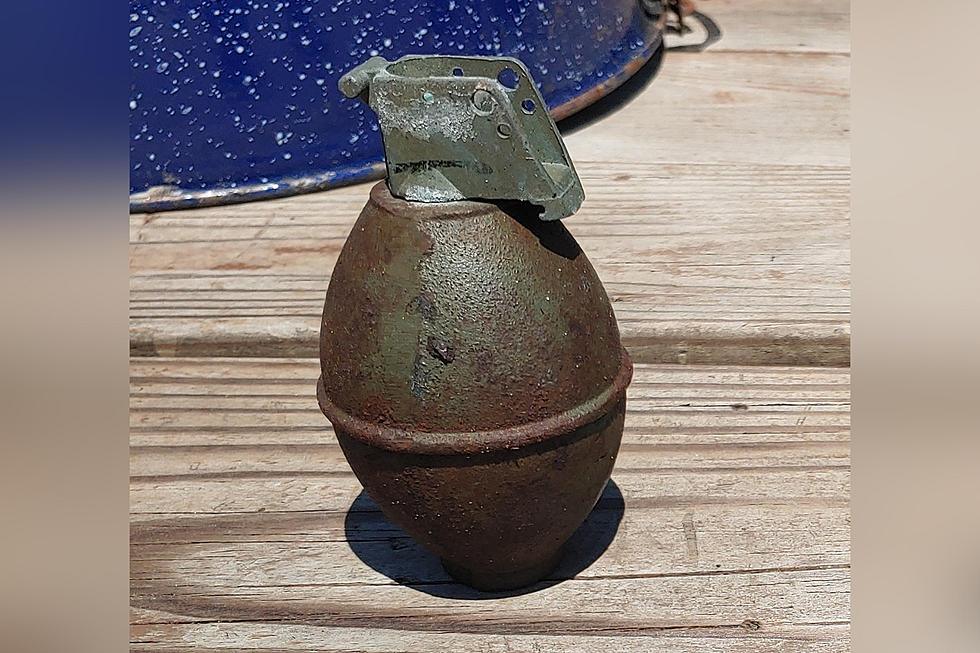 Dartmouth Grenade Turns Out to Be Training Device
Courtesy Dartmouth Police
DARTMOUTH — The Massachusetts State Police bomb squad was called to Dartmouth today after police found what appeared to be a hand grenade while executing a search warrant.
Dartmouth Police say that detectives from their department and members of the S.E.M.L.E.C. Search and Rescue Team discovered the suspected grenade while executing the warrant and could not determine if the device was real, and if so, if it was active.
The state police bomb squad arrived on scene and determined it was a military training grenade and did not pose any threat.
"I'm both relieved and thrilled that the grenade was found to be a training device only," Dartmouth Police Chief Brian Levesque said. "I am also very proud of the personnel on scene who immediately identified a potential threat, and addressed it both swiftly and accordingly."
22 Photos From the Wake of New Bedford Police Sgt. Michael Cassidy
New Bedford Police Sergeant Michael Cassidy was remembered on Monday, May 10, before being laid to rest to the next day. Cassidy lost his battle with COVID-19 on April 28 at the age of 52.
More From WBSM-AM/AM 1420