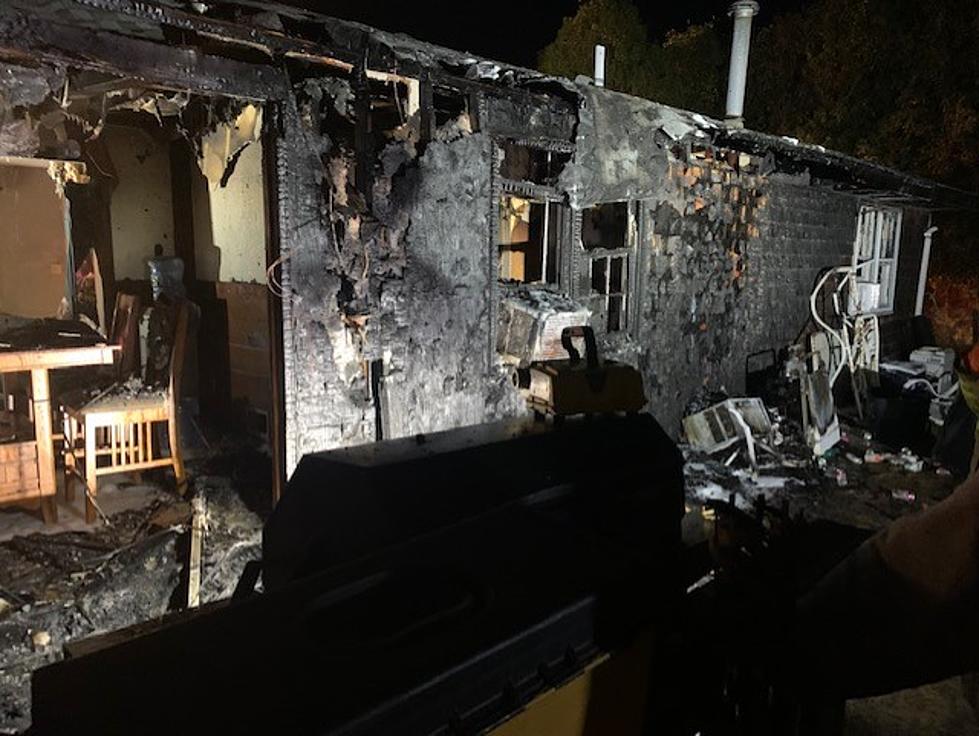 Dartmouth Family Displaced by House Fire
Courtesy Dartmouth Fire District 1
DARTMOUTH — No injuries were reported, but a family of three has been displaced after a large fire engulfed a house in Dartmouth's Apponegansett Village early this morning.
Dartmouth Fire District 1 Chief Peter Andrade said that at around 1:19 a.m., fire crews responded to a 911 call reporting a fire at 22 Mishuam Drive in South Dartmouth.
All the residents in the house had evacuated when firefighters arrived, despite the fact that no working fire alarms were found in the home, Andrade said.
He noted that one resident heard a noise that awoke her, and soon realized that the rear of the house was on fire.
The family — two adults and a teenager — called 911 and evacuated safely.
Fire crews arrived to find a large blaze at the back of the house, with flames extending into the attic space.
Andrade said that firefighters were able to put out the fire within minutes.
By 1:34 a.m., the blaze was under control and crews were overhauling the scene.
The Red Cross is assisting the residents.
According to Andrade, the cause of the fire appears to be accidental, but it is still being investigated.
Dartmouth Fire District 2 provided station coverage while District 1 crews battled the blaze.
Dartmouth Haunted Yard Will Get You in the Spooky Spirit This Year
Grace Botelho has lived on Azalea Drive in Dartmouth for eight years. About three years ago, she started decorating for Halloween. No jack-o-lanterns here, but you'll find hundreds of elaborate decorations, animatronics, and lights. This walk-through haunt is sure to get you in the spooky spirit this Halloween.
Your Guide to Halloween Events on the SouthCoast
The SouthCoast has many Halloween events happening throughout the month of October. We have a list of them and what you need to know for each one.
More From WBSM-AM/AM 1420