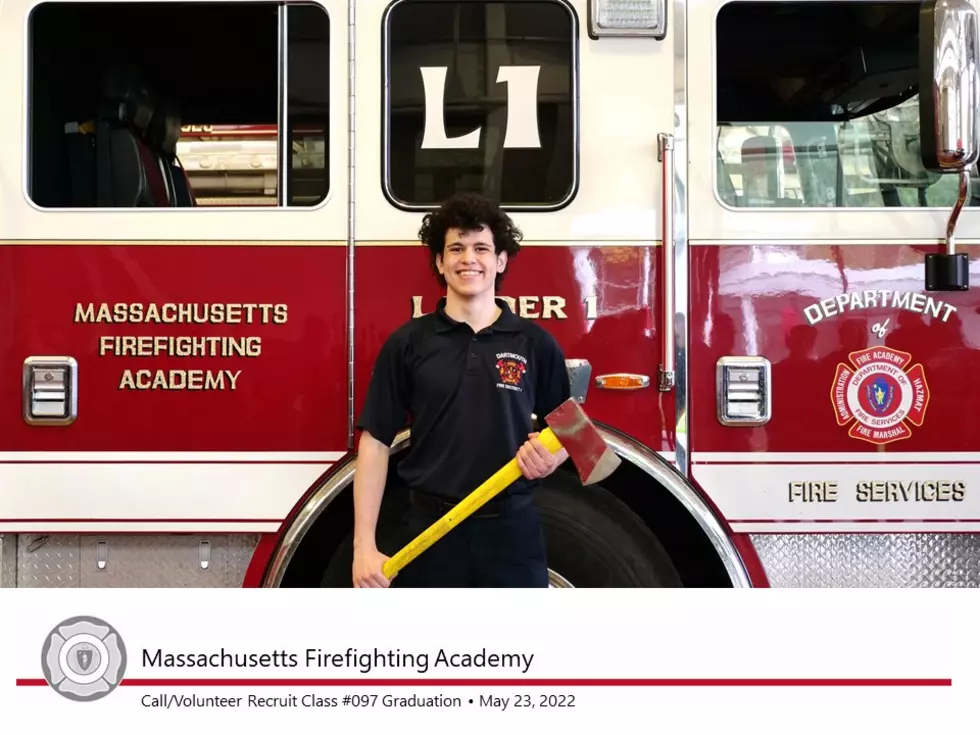 Dartmouth District 1 Welcomes Newest Firefighter
Courtesy Dartmouth Fire District 1
DARTMOUTH — Dartmouth Fire District 1 is getting a new firefighter: recruit Alexander Magalhaes, who completed the State Fire Academy training and graduated along with 34 other recruits on May 23.
The program graduates are heading to 16 different Massachusetts fire departments, including Dartmouth's District 1 as well as Acushnet, Berkley, Chatham, Fairhaven, Halifax, Lakeville, Marion, Medway, Plympton, Raynham, Rehoboth, Rochester, Truro, Wareham, and West Bridgewater.
The Massachusetts Fire Academy, a division of the Department of Fire Services, has offered the program since 2003, graduating nearly 3,000 call and volunteer firefighter recruits.
Firefighters train to respond to fires along with all other types of emergencies, from chemical and environmental hazards such as carbon monoxide or gas leaks to fentanyl overdoses or people falling through ice, trapped in car crashes, or stuck in a stalled elevator.
"First responders are on the front lines of any crisis and these newest firefighters are needed now more than ever," said Deputy State Fire Marshal and Acting Fire Academy Director Maribel Fournier.
"The rigorous training they've completed provides them with the fundamental skills and knowledge necessary to protect their communities safely and effectively."
New Bedford's Ice Skating Rinks of the Past
New Bedford's Brooklawn, Buttonwood, and Victory Parks drew huge crowds to their ice skating rinks. Check out some vintage photos courtesy of Spinner Publications of what it was like on the ice in the Whaling City back in the day.
Your Complete Guide to Outdoor Dining on the SouthCoast
We compiled a list of all of the restaurants on the SouthCoast that offer outdoor dining. That's right. We did all the legwork for you. Now all you have to do is pick one and call to make that reservation so you can dine al fresco tonight.
More From WBSM-AM/AM 1420